If you're a sleep-deprived new mom who's feeling discouraged, don't miss these amazing words of encouragement for mothers + get the printable Mom bundle!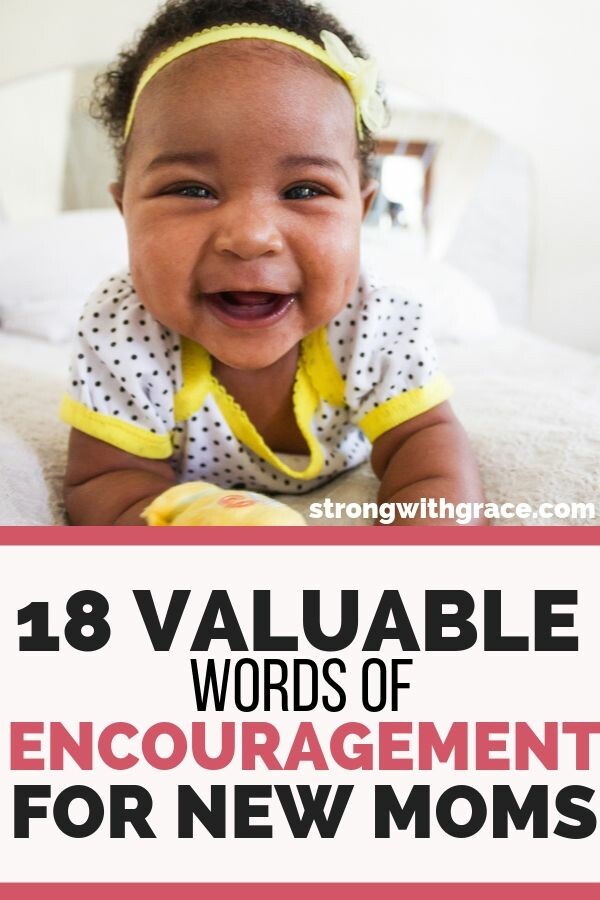 Several years ago I was a new mom, wondering if I'd ever be back to my normal self again.
I forgot my diaper bag when I went to my daughter's first doctor's appointment.
I lived in a hilly neighborhood, and it hurt just to walk a block down the street with my dog.
My husband deployed with the Navy two weeks after she was born, and I spent the next 6 months solo-parenting and trying to make it all work on my own.
My family lived far away.
They would help when they could, but I had lots of lonely moments and had to figure things out on my own.
I would plop down on the couch in the evening, exhausted, trying to get my precious babe to sleep and frantically googling "how to soothe a crying baby" or "at what age will baby sleep through the night?"
(And by the way, if you're looking for a boost to your self-confidence, some ideas for kid activities, and some marriage tips, I have them all in one place in my "Rock Mom-Life & Marriage" Bundle. You can download your free copy here:
We hope you enjoy the products we recommend! This post may contain affiliate links. That means we get a portion of the commission if you click through and make a purchase, but you don't pay a cent more. Thank you for supporting our small business as we strive to help you rock mom life!
18 Valuable Words Of Encouragement For Mothers Of Newborns
I wanted to share some encouragement to mothers of newborns because no matter how much you love your little one, parenting is a shock to your system. It's a sleep-deprived season, and sometimes it just feels like you're at the end of yourself.
So hang in there mama and enjoy these words of encouragement for mothers. I know you are giving it your all!
~Your body won't always hurt this much. It will heal, you'll get more energy, and you'll start to feel "normal" again.
~Soon you'll get more sleep than you're getting now (when you're baby is eating every 2-3 hours, or more). Seriously, you won't always be THIS sleep deprived! Hang in there!
~There are people, groups and websites out there to support your specific struggle or challenge. (tongue tie, nursing & latching, colic) And don't forget to touch base with your pediatrician with any concerns!
~Your baby will smile soon if they haven't already… and it will melt your heart!
~If you're stuck in negativity, you can improve your mindset and grow in positive thinking. You're not stuck!
~Your body may never be what it was prior to pregnancy, but you can still be healthy and fit. Give your body time to heal- at least 9 months to a year– after all, it took 9 months to grow baby inside and your body needs time to return to a completely healed state.
Give your body time to heal- at least 9 months to a year– after all, it took 9 months to grow baby inside and your body needs time to return to a completely healed state. #newmom #newborn
Click To Tweet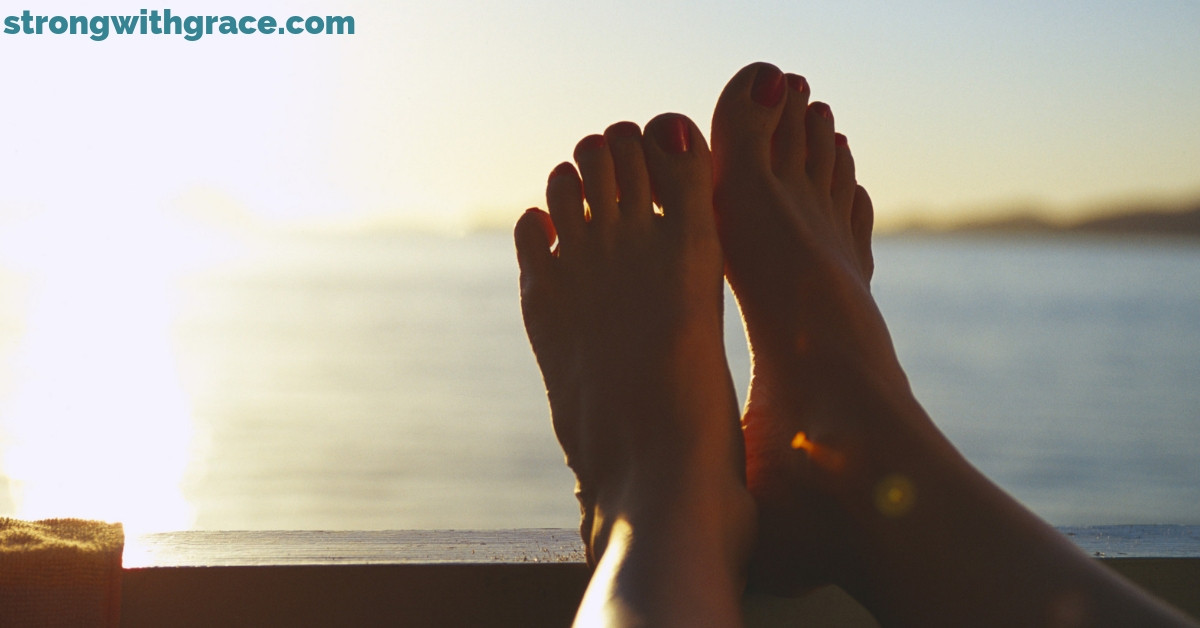 ~When you feel like you have no idea what to do, know that those feelings will pass. It can be hard to see children as a blessing in those times. Every mother has moments like that and don't forget that you have resources. I don't know how many times I sat nursing my first baby while Googling my current parenting dilemma. You can also call your doctor's office and speak to a nurse, or call a friend or family member.
~A helpful book can ease your mind in a pinch. You might not have time for reading much now, but it's a good idea to have resource books on hand.
Two I love are Caring For Your Baby And Young Child by the American Academy of Pediatrics (a resource book for ages 0-5), and The Baby Whisperer by Tracy Hogg (a book about infant sleep, routines and understanding your baby's cries and cues).
RELATED: 21 INSPIRATIONAL FIRST TIME MOM QUOTES
~If you feel down or discouraged and have negative feelings about yourself or toward your baby, please don't hesitate to reach out to your doctor or call a helpline. You may be experiencing postpartum depression and your care provider can help you address it.
~You will get into a routine again. I promise.
~If you had a c-section, you will get through this recovery! (My second and third deliveries were c-sections). It will take longer than a vaginal recovery but you will get there. Rest rest rest! Give yourself grace and time. And listen to your doctor's guidelines even if you feel like being supermom… it will make your recovery go WAY more smoothly. (Take it from me, I set myself back by trying to do too much too soon!)
~Don't give up!
~Being the best mom you can be does not mean you have to be the best mom that ever existed.
Being the best mom you can be does not mean you have to be the best mom that ever existed. #newmom #encouragementformoms
Click To Tweet
~We all mess up sometimes. God's mercies are new every morning. (Lamentations 3:22) (This is one of my mom's favorite verses and she always encourages me with it.)
~You can always do more than you think you can. I learned this playing basketball in high school and college. The coaches pushed our bodies to the max and when we thought we couldn't keep going, they asked us to push farther, try harder, do more… and we did. It was an amazing lesson that has stuck with me all this time (now that I'm old haha).
~"If you want your children to turn out well, spend twice as much time with them and half as much money." Abigail Van Buren
~It won't be easy, but it's worth it.
~"If for a while the harder you try, the harder it gets, take heart. So it has been with the best people who have ever lived." Jeffrey R Holland
So when you're trying to get your precious babe to sleep while frantically googling your latest question, remember that you are a good mom and you CAN do this!
NEED MORE CONFIDENCE AND SOME REGULAR ENCOURAGEMENT? GRAB MY "ROCK MOM-LIFE & MARRIAGE" BUNDLE TODAY!