If you don't have a lot of space, get 22 storage solutions for small spaces. You can fit more than you think, and here's how! Plus get your free "How To Declutter" Checklist to get control of your spaces asap! Click this button to download: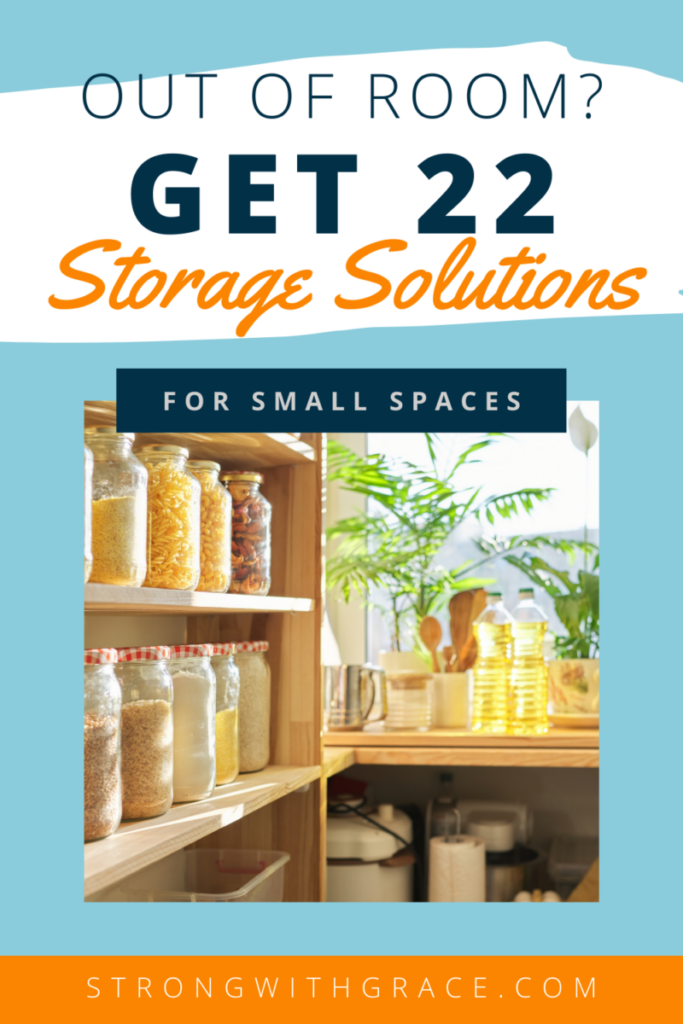 I walked into the townhouse primary bedroom closet, and my jaw hit the floor. That closet was ginormous, and I was in heaven. But when I checked out the kitchen pantry downstairs, I realized I could fit at least 17 of those pantries into that upstairs closet.
In other words, it was uber-tiny.
But I've found that when it seems like you're out of space, that's when your brain can really get cranking with creative ideas. And after we moved in, I started to see ways I could organize the shelves and add some storage options to make the pantry work.
Of course, when you're short on space, decluttering is helpful, but there are certain things you just can't get rid of. So here are 22 genius storage solutions for small spaces that you can use in a small house.
Going Vertical Is A Fab Storage Solution For Small Spaces
Have you ever wondered why you see apartment buildings and condos being built with several stories of living spaces, with storefront underneath? Regardless of how you feel about new developments, one thing is true: the architect is using the genius concept of vertical space to get more people and stores into one space.
In your home, you have that same opportunity: maximizing vertical space in your rooms.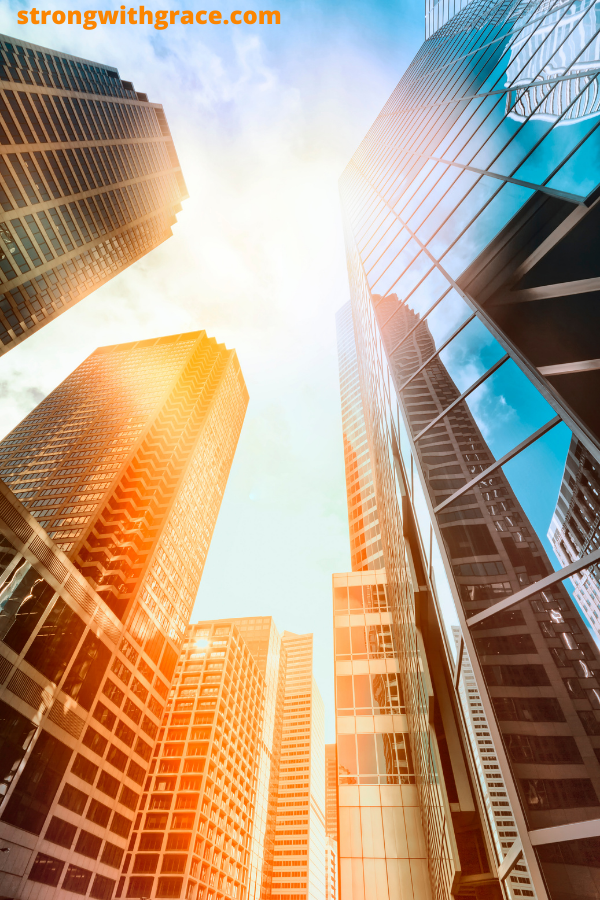 Here some storage ideas for your vertical space:
We hope you enjoy the products we recommend! This post contains affiliate links. Please see our full disclosure policy here.
Literally, start looking up. How much wall space do you have? What's inside your closet? Where can you install shelves?
Check inside your cupboards. Can you add a metal shelf like this to double your storage?
Stack storage bins on each other. If you purchase the same brand and size, they usually stack well.
Hang a shelf or rack from the upper cupboard, like this one.
Use spaces behind doors. We have this shoe rack which saves so much floor space!
The spaces behind cupboards are often overlooked. You can attach a trash can, hooks, or spice racks.
Are there blank walls in your pantry? We added small dollar store spice racks inside the pantry door in our townhome in Virginia Beach.
You can add hooks to capitalize on wall space in most rooms. We used command hooks in our tiny laundry room to hold our kids' backpacks.
Install pegboard even in the kitchen or office.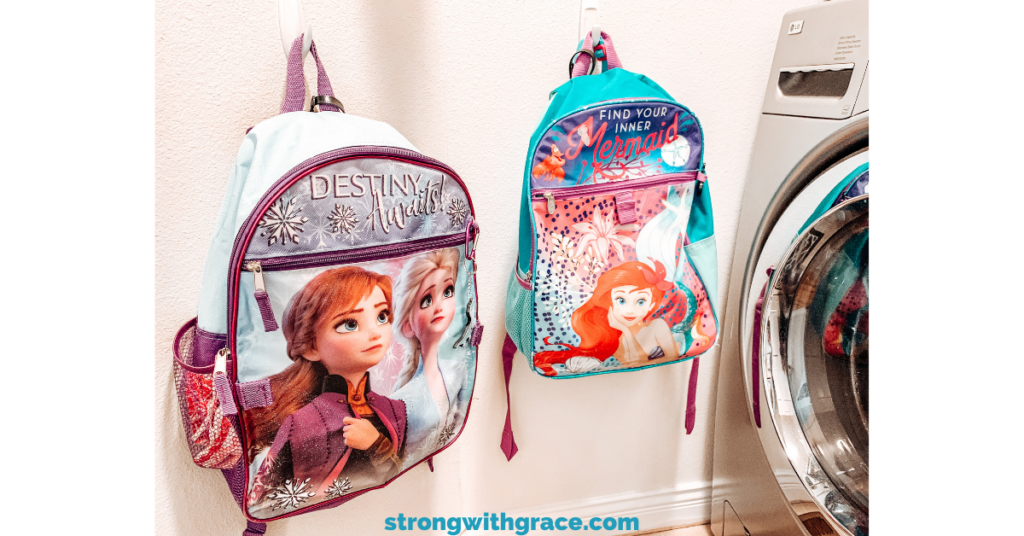 Small House Storage Solution Hack: Banish It To The Garage
The garage can be a fabulous space to store things and get clutter out of your small house. Take a look at what spaces are overflowing in your home, and see if you could transition some items to the garage. Here are some examples:
Pantry items
Ironing board and iron
Boots and outdoor shoes
Coat hooks and backpack storage- you can create a mini mud room entry area in your garage!
Extra clothes (next sizes for kids, or out of season items)
Extra food/ pantry items- we have some built-in garage cupboards that we use for extra food boxes and cans. Nothing perishable, since that could draw bugs and rodents.
Toys you're rotating out from the playroom
Holiday decorations in clear tubs
Don't Overlook Under-Bed Storage Solutions In Small Spaces
Under the bed is on of the manyfantastic storage solutions for small spaces. In the short but vast space, you can hide winter sweaters, extra pillows, or longer items like wrapping paper.
Bed Risers- you can purchase bed risers and fit many clear of the smaller clear plastic tubs underneath. (Also a bed skirt can help hide them)
Some beds are tall enough to hold the long narrow containers like this
You can get vacuum seal bags for pillows, blankets, and other items that can squish down.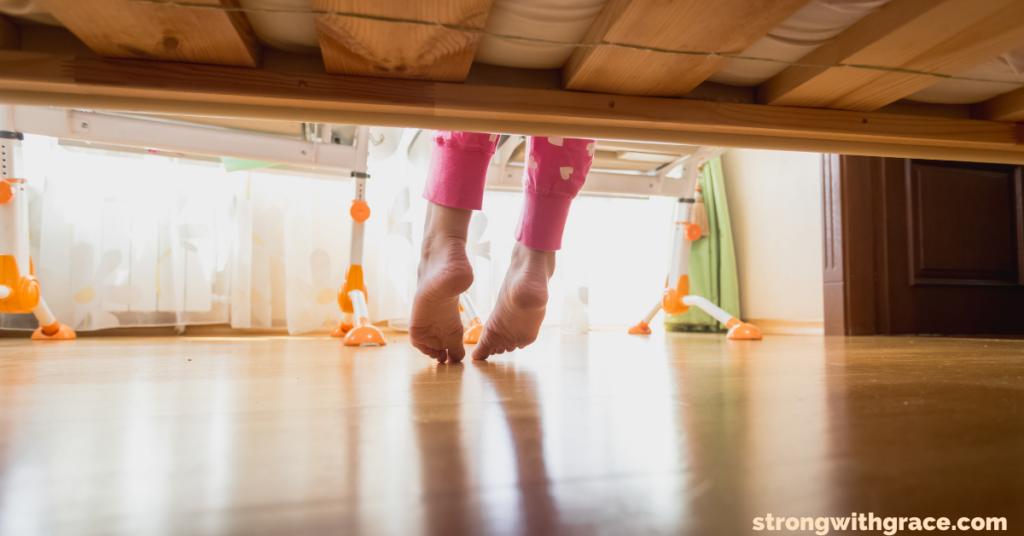 Optimize Your Living Areas For Extra Storage
I've said this before, but it's so key to find cute decor that doubles as storage. That way, you can hide remotes, throw blankets, toys, and art supplies inside a more decorative item. For example:
Combine storage and seating with a flip top ottoman or a bench with storage
If you have open shelves, they can leave things light and airy but also show every last coaster and dvd case. Instead, you can use trendy baskets, canisters and bins to hide items.
Which Storage Solutions For Small Spaces Will You Try?
Whether you start with your walls, the garage, or adding some decorative canisters, this list is just to get your started. There are so many more ways to maximize small spaces!
Take your favorite idea (or two or three) and tackle one small area at a time. Go vertical. Banish your extra stuff to the garage. Use under bed storage, and optimize your living room for storage and decor combinations.
Don't let yourself get overwhelmed by trying to do all the things at once. Day by day progress is better than instant perfection! You've got this!
GRAB YOUR FREE "HOW TO DECLUTTER" CHECKLIST BELOW!