If you're a mom needing some ideas and helpful products to keep your home functioning better, don't miss these 24 ways to be organized. Plus get your free "How To Declutter" Checklist to get control of your spaces asap!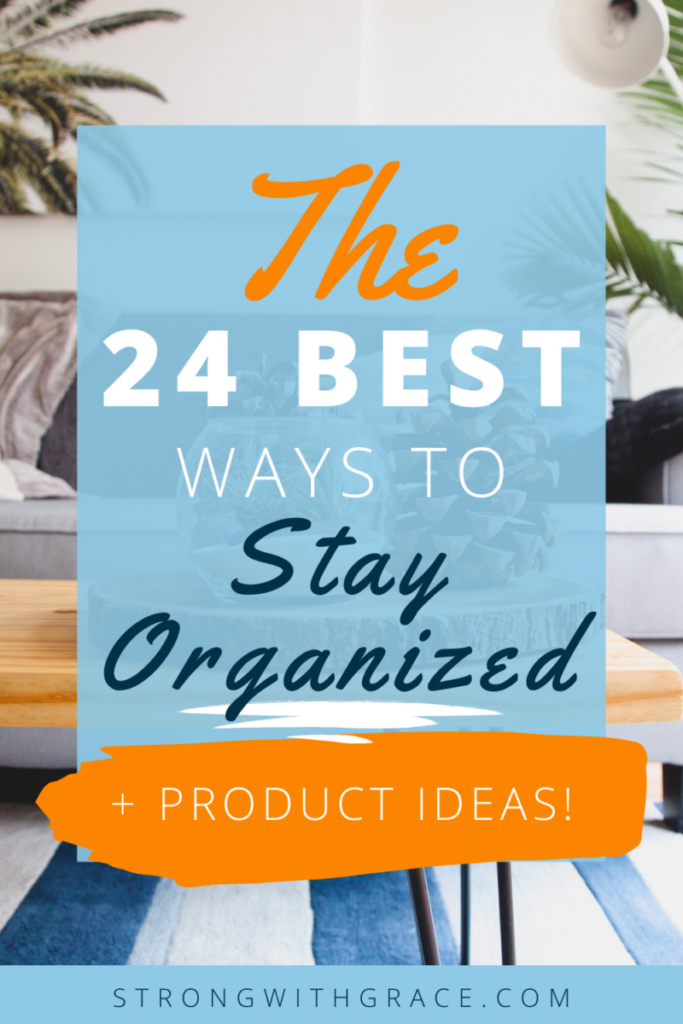 Whenever I buckle my kids in the car, it's like their hunger sensors turn to high and the first words out of their mouths are, "can we have a snack?" But when my kids were younger, I almost always had NOTHING to offer them.
I was so disorganized that I'd forgotten to pack snacks.
Here's another one– you're tripping over jackets and shoes on the way out the front door, because who has the time or energy to organize yet another space?
Mom life is full of chaos. I know firsthand because I've experienced these exact parenting moments, many times. It always seems like the unexpected flares up to create chaos, pretty much anytime kids are part of the equation.
So how do we minimize the craters blown into our days? How do we limit the crazy and create some calm to keep our ever-loving sanity?
I've found some super helpful ways to stay organized, plan ahead and tidy various parts of the house specifically to keep things running smoothly. It's helped SO much!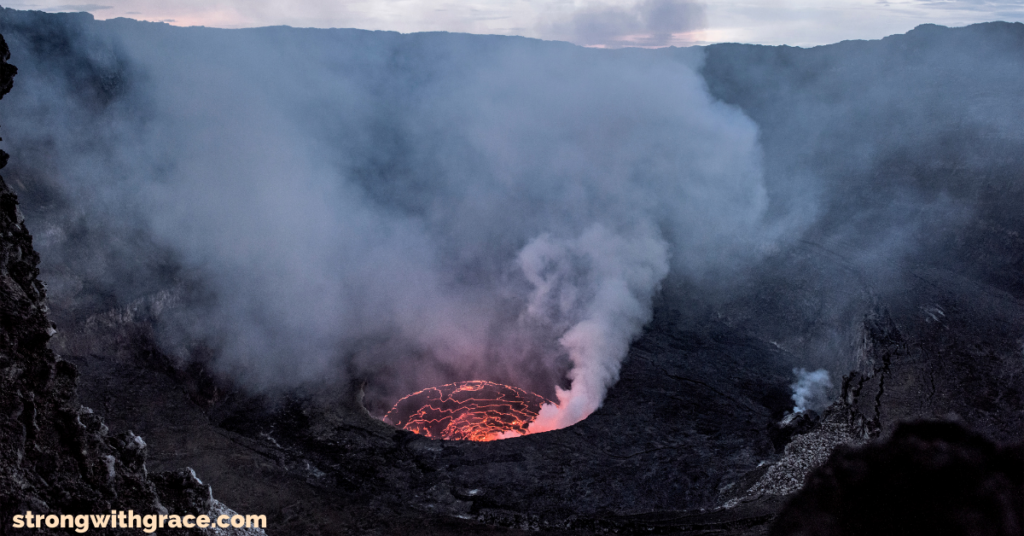 The Best 24+ Ways To Stay Organized, Plus Product Ideas
Here are some of my very favorite products and organization items that help me stay organized as a mom, keep a sense of order, and prevent (or postpone) utter disaster from happening.
Oh, and I'm organizing them by theme because I'm an organizing nerd like that.
We hope you enjoy the products we recommend! This post contains affiliate links. Please see our full disclosure policy here.
How To Stay Organized With Laundry
Keep laundry bins everywhere. I have one in every bedroom and an extra one in the kids bathroom (I know you feel me with the kids clothes all over the bathroom floor!) Spaces look better when loose items are in a bin, and laundry is no exception.
I've grabbed a few handy laundry baskets from Target and even the dollar store, though the DS ones can be flimsy.
What I do: I keep each person's bin in their room, and use a few extra baskets to carry the loads to the laundry machines. That way, in the day (or two) that it takes me to wash-dry-fold, the kids aren't piling dirty laundry into a mountain inside their closets.
Car Organization Ideas
Storage cubes in car– I use storage cubes in my car to hold kids books. They love reading and/or looking at pictures, and it keeps kids entertained for hours. Well, at least several minutes. We rotate the books every so often with ones from the house, but they'll look at the same ones over and over. It's amazing for me to drive in peace when they're reading!
Car storage bins in back- I also use storage containters in the trunk area. When the kids were smaller, I stored diapers and wipes along with snacks. Now I don't need the dipaers but I still keep wipes and a ton of snacks!
Keeping Your Entry Organized
Command hooks– you can pop command hooks up pretty much anywhere and get bags, purses, and necklaces off the floor. (can you tell I'm a girl mom?)
Coat hangers– Make sure you have enough hangers in your hall and bedroom closets. They only cost about $2.25 for a set of 18 at Target. (Or, you could purge and free up a few). This helps avoid chronic clothes-on-the-floor syndrome, which many children and husbands are prone to have.
Bookshelves– I used a mini bookshelf for my kids shoes!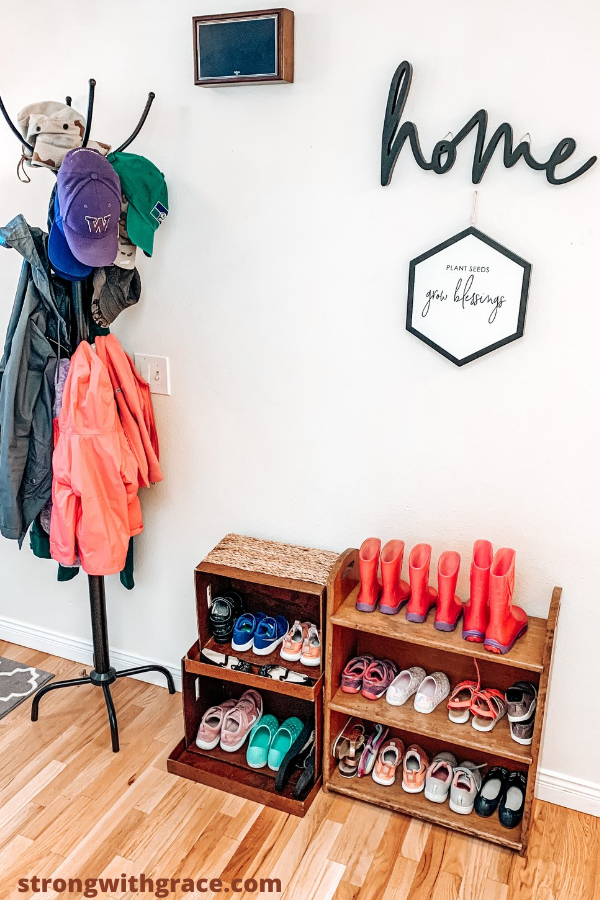 Tips To Staying Organized In The Bathroom
Shower caddy– Even if the kids aren't tall enough to reach yet, it's nice to have one in their bathroom. We use one like this, that hooks over the shower head. You can slide a rubberband around the showerhead pipe and place it in front of the caddy. This keeps the caddy from slipping down the pipe and falling.
I've found that the suction ones don't stick too well to shower walls. It's also a huge pain when everything comes crashing down, especially during kiddo's bath time.
More bins- I used dollar store bins in my girls' bathroom to hold their hair things, hand mirrors, and loose items that used to live mainly on their countertop. The bins solved this problem as long as I remind them to place things in the bins.
Mom jobs really don't end, do they?
Use decorative trays on counter or dresser– just like with the laundry, everything looks better when it's corralled in one spot. In bathrooms, we do this with a tray or basket. I found a fish-shaped basket at Goodwill for $3.99.
I wouldn't usually go for a fish basket, but it goes perfectly with our Hawaii decor. And now the counter looks so much better!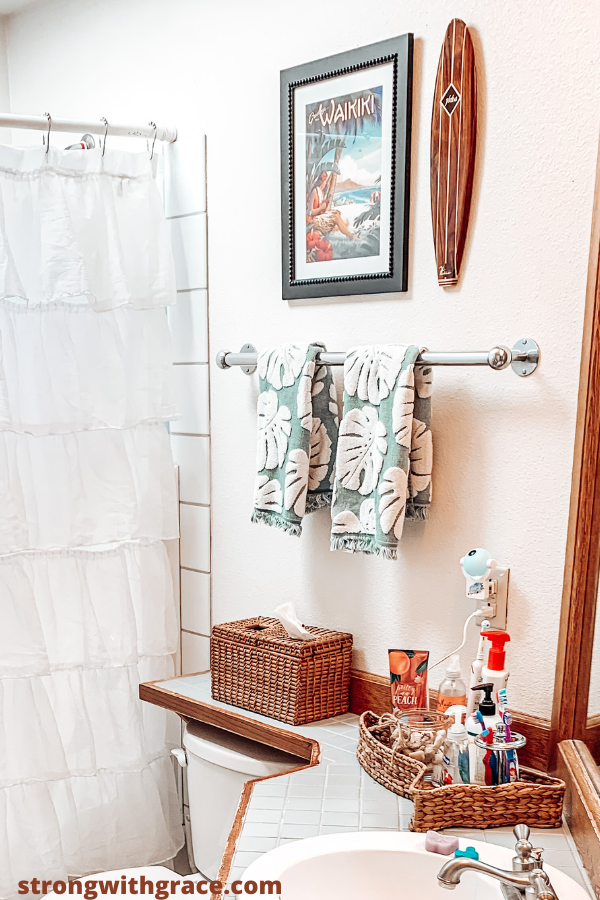 Ways To Stay Organized In Your Living Rooms & Bedrooms
Hanging baskets for stuffed animals– I found some cute farmhouse baskets on Facebook marketplace and we're using two of them in my younger girls' room for their plush animals
Wooden or woven baskets– literally can be used for anything.
Plastic storage drawers– I don't necessarily recommend these since they look kind of tacky. I have a couple from my college days that we still use for art and office supplies, though I'd like to upgrade them at some point. They're great for closets or the garage though, if you really don't want that look in your house. The sturdiness factor makes them super useful.
Under bed storage bins– You can hide SO many kids clothes or extra toys under the bed with low profile bins!
Save space with wall-mounted lights and shelves– the less on the floor, the better.
Bookshelves– you can often find good ones at thrift stores. A quick coat of black or white Rustoleum (spray paint) can turn a dingy old bookshelf into a cute decor piece. Super easy and a great way to add storage. Pair this with cube shaped bins and you've added a ton of storage!
Cubbies– As mentioned above, 12x12x12 soft-sided cubes can be used for so many things! They fit great on shelves, in the car, or as decorative toy storage in the playroom.
Products For Staying Organized In The Garage
Peg board and hooks– If you add a sheet of peg board to your garage wall, you will gain so much with the vertical storage. I recently hung up life jackets, kids camping chairs (not that we ever camp) and a the brooms that used to lean against the wall and be completely in the way. So I'm pretty happy about this development!
Heavy duty bins- we got a set from Costco and I'm loving that they can store large tools as well as extra car seat pieces, and keep everything tidy.
Clear storage tubs of all sizes– I store all the clothes that are passing from one kid to the next in clear storage tubs. I've labeled them by size, but it's important to be able to see inside and not have to dig around to guess, especially if they're stacked.
How To Stay Organized In The Kitchen
Hanging shelf in cupboards- I add storage in my kitchen cabinets with hanging shelves. I use them for a variety of things including kids take and toss containers. (see above pic)
Pan organizer- I love the sideways pan organizers which help my cupboards stay organized. Dinner prep time is not when I need to be searching for the right dish… especially when the kid are getting hangry!
Baskets in pantry– I grabbed dollar store bins to help organize my pantry items. It's so nice to keep like items together and the space stays more tidy.
Small containers in drawers– I had a junk drawer in our kitchen cart, but recently I added dollar store bins (love them!) and got it all straightened up. I can't even call it the junk drawer anymore!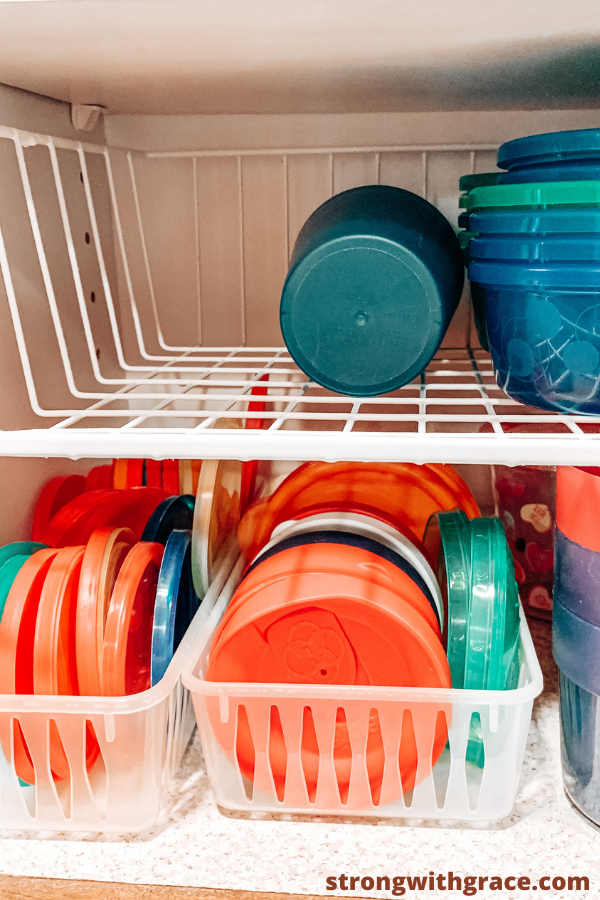 Organizing Your Playroom:
I talk a lot about playroom storage in this post, but here are a few ideas.
Magazine holders– I use these magazine holders to hold kids coloring books and paint books. They fold flat when not in use!
Wooden crates– I found two wooden crates on sale at JoAnn's Fabrics and snagged them. One I use for my kids pretend food in their play kitchen, so they can find the chocolate mint ice cream (with pickles) when they make me a pretend cone.
Make Life Easier On Yourself, Mama
I know it can take time to get organized, but it's worth the effort. There are so many ways to stay organized, so just try one new idea at a time. Pick one area of the house and see if you can repurpose any of your current containers. Or maybe you have some open space you didn't realize you had.
Sometimes one small change can make a big difference. You might be saving your own sanity- especially if you put snacks in your car (my personal fav).
Then, the next time your kids are suddenly hungry when you're driving, you'll have food on hand to prevent a cosmic-level meltdown. And I consider that a huge win!
GRAB YOUR FREE "HOW TO DECLUTTER" CHECKLIST BELOW!