Is your home a disaster, but you can't find the time or energy to tackle it? Get these 10 motivation tips and you'll be ready to get started! Plus, get your free "How To Declutter" Checklist. Click this button to download: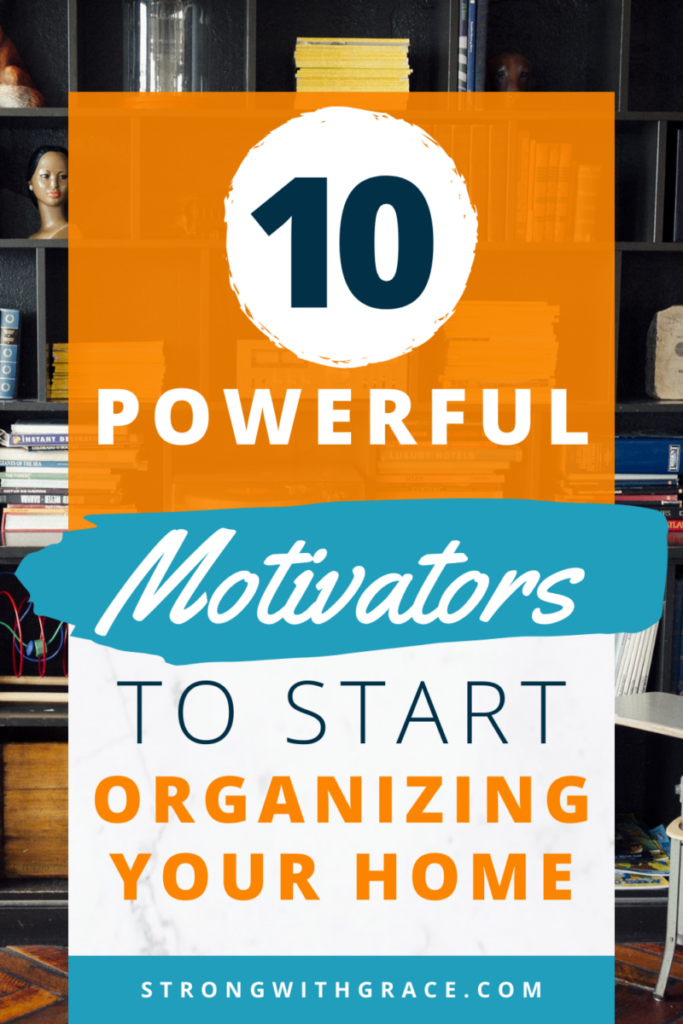 I see the huge pile of papers on the counter… but it's so easy to ignore organizing tasks when I'm rushing the kids off to school, exhausted at night, or doing my seventeen millionth laundry load of the day.
If you're like me, organizing your home can be a challenge at times.
Maybe you don't see all the junk you have because it's stashed behind closet doors or spilling out of the extra bedroom (which you can't bear to go in). I know that feeling of dread, of being so overwhelmed with the mass of a project that I don't even know where or how to start.
Today I'm sharing 10 powerful motivators to start organizing your home, step by step. I've used these methods and they work! And when I lose motivation, I refer back to these tips to get me going again.
We all can use a bit of OOMPH every once in a while, right?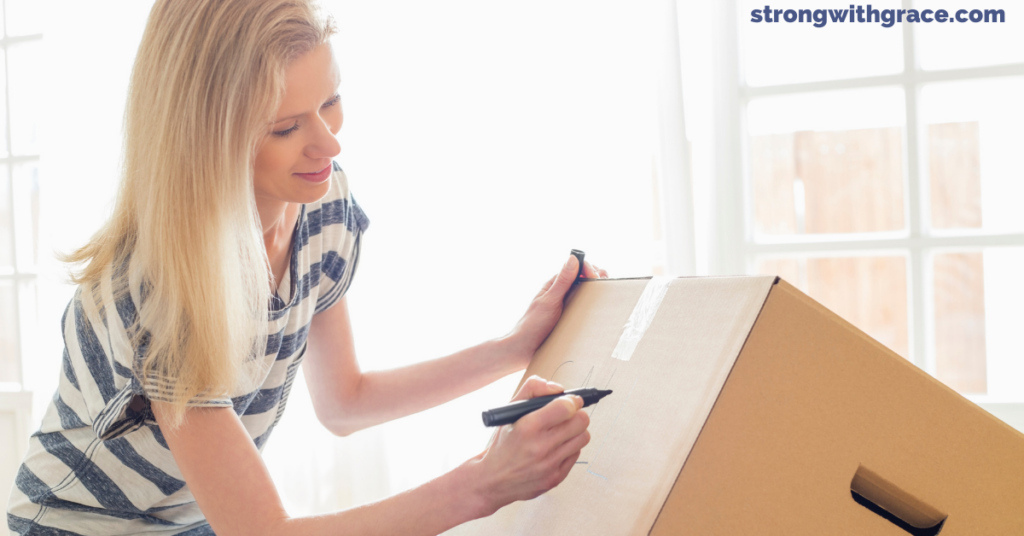 10 Powerful Motivators To Start Organizing Your Home
1- Get Inspired
To get your creative energy flowing, you can search Pinterest or read an organizing book. Instead of focusing on how perfect everything looks, take note of what YOU love. Pick a room in your house and start a Pinterest board for how you want that room to look someday.
Once you have a vision, it's easier to start moving forward with actually doing it!
2- Time yourself when organizing your home
Set a timer for 5 minutes and tackle one small area. You'll be amazed at how much you can get done in just 5 minutes! And that 5 minutes might just turn into 20.
3- Purge what you don't need
Save the organizing for later and go through an area to purge junk and anything broken. Also toss stuff you keep not using even when you could, like clothes, certain seasonal decor, or various garage tools.
Once the extra stuff is gone, you'll have less to organize and that can seem so much more manageable.
4- Ask a friend's advice
Invite a friend to look at your spaces and give you their initial thougts. Sometimes an objective look can help see ways you can change or tweak a space. With a bit of knowledge you might find your creative juices starting to flow.
5- Set a deadline for home organization projects
You might have a real deadline like moving or a baby coming. A fixed end-time tends to be very motivating! But you can create your own deadlines by setting goals for when you want certain projects finished.
That way you can create a bit of urgency to get the project done.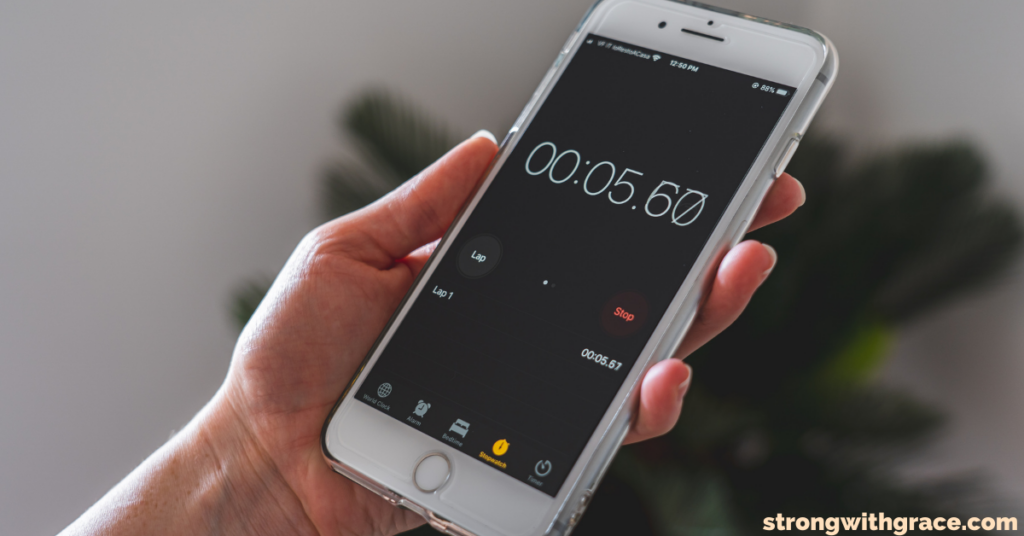 6- Pick a reward to earn- one that you'll work for!
After you set a deadline (see #5), pick a reward you'll get if you meet your goal! Rewards can be a really tangible motivator for many.
Reward ideas:
Pick up coffee
Watch your fav show
Purchase a small decor piece to go in your newly organized area.
Get a massage (I mean, why not?)
You set the goal and you set the reward– pick something that would get you excited!
7- Stress Organize
Ok I'm not encouraging you to get stressed, but rather to use your stress for something positive. Some people do this naturally, but if you've never tried it, you can use organizing to distract yourself from some of your frustrations.
It will give you time to think, and you might discover that you're very productive!
8- Get the kids involved in organizing your home
Even young kids can get involved in sorting and organizing toys and clothes. Getting the kids involved helps you have a family activity, as well as getting more hands on the job. Win win!
9- Think of others who could benefit from your extra stuff
It's easy for me to put off purging and organizing. But when I realize how much stuff I have that others could be using, it becomes easier.
Many people who could probably benefit from the unused picture frames stacked in the garage, or several similar sweaters hanging in my closet. I get motivated to go through my stuff and donate when I think beyond my own world.
And, getting rid of unused items can instantly make your home look more tidy because you're freeing up space!
You can use a neighborhood Facebook group like Buy Nothing to easily give items away, or you can head to a store like Goodwill, other thrift stores, or churches that accept donations.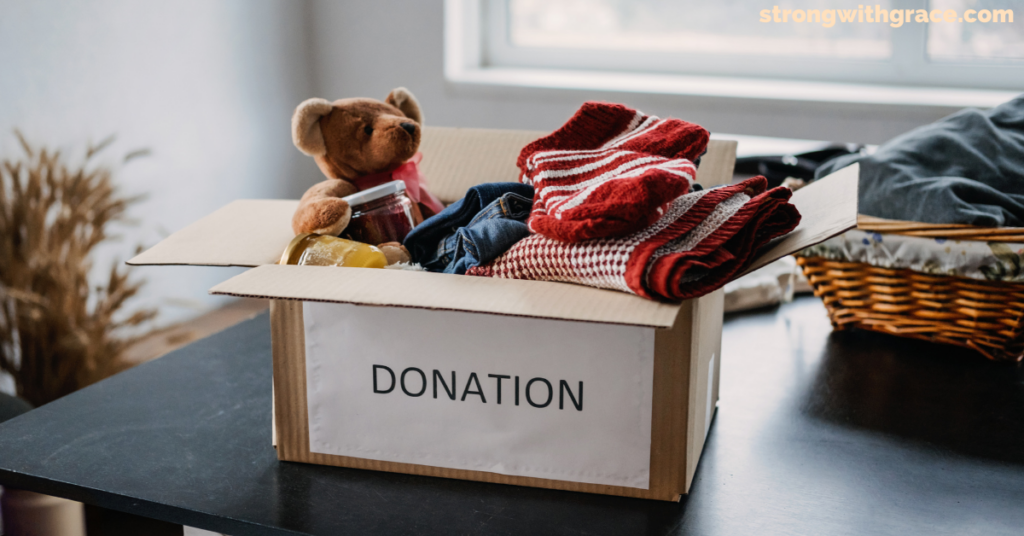 10- Break organizing projects into bite-sized chunks
If your to-do list has 107 items, it can be easier just to say "forget it!"
Take each big project and list what needs to get done for that project. Then, pick the first one or two items and put only those on your to-do list.
Here's a breakdown:
List the top 10 areas in your home you'd like to see cleaned out or organized.
Narrow down the list to your top 3 most important areas. Consider places that you use a lot and need to be high functioning as possible starting places.
Pick the ONE you want to start on first, and make note of the next two in line to tackle down the road.
For your number one project, list all the tiny things necessary to complete it. For example:

Unpack boxes
Separate junk/trash
Decide what you want to donate or keep
Measure spaces to organize
Find/purchase bins or book shelves that fit those spaces
Put items into an orderly place.
Now just start with the first item (in this example: unpack boxes). You'll get something done and be on your way to conquering that project, one step at a time!
Bonus project tips:
Don't forget that 5 minute timer (#2 above)! You can go longer if you want, but you're allowed to stop. We can do anything for 5 minutes, right? Knowing you can stop soon and you don't have to get it all done can be a great way to overcome the drudgery of just starting.
Try to chip away at the project a little bit each day. Even if it's 5 minutes per day, that's fine. 5 minutes might turn into 20 minutes or an hour, and yay if it does. The point is progress rather than procrastination.
When you finish an area, celebrate the little wins! You might not be done with the whole thing, but letting yourself enjoy your hard work can be a great motivator.
Are you ready to start organizing your home now?
Remember that you don't have to have a perfect, Instagram-ready home all the time.
But you can start with one project at a time. You can get inspired on Pinterest or ask a friend's advice. Or, time yourself and set a deadline for when you need your project done and out of your hair.
Take things step by step, get the kids involved, and be sure to reward yourself for a job well done!
Your home is lived in, loved in, and is a place of refuge for your family. Taking teeny tiny steps to get your spaces organized will still help you get it done, one day at a time! This is real life, sister, so enjoy the process!
Which tip seems the most motivating to you?
GRAB YOUR FREE "HOW TO DECLUTTER" CHECKLIST BELOW!