What if getting places with all your kids was a bit easier? What if you didn't forget the important stuff when running out the door (like snacks or a stocked diaper bag)? What if you could feel confident and relaxed as a mom, not caving to every fear and worrying about every stressful thing that happens?
That's what Strong with Grace is about.
But before we get into that, let me tell you a little bit about me.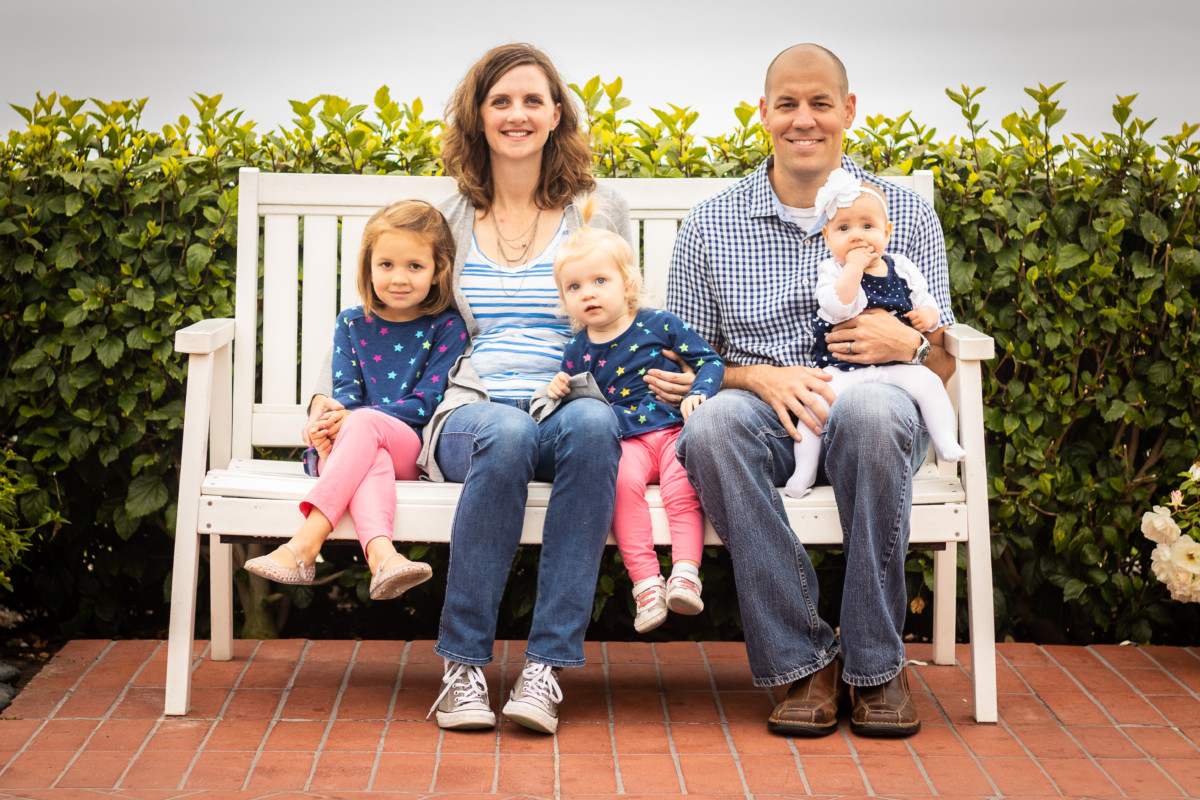 I'm obsessed with chocolate (especially chocolate ice cream).
I love hanging out with my kids, date nights with my husband, time away with friends and I THRIVE on alone time. (It's hard to get these days with three daughters 5y, 2y and 9 months)
When I met my husband, I put my career as a PE & Health teacher on hold because he's a Navy pilot (score!) and we move frequently.
Throughout our moves, I've dabbled in various jobs– some within education and some not. I started researching online business and spent several years as a Military Spouse blogger.
My focus was on helping and encouraging others in that community. It was a lot of fun, but the longer I've been a mom, the more I realized how much I love helping other moms, military or not.
That's why I started Strong with Grace.
I want to help with the logistics of motherhood…
Getting out the door faster and easier, with everything you need.
Navigating airports with tedious security checkpoints and long waits at the gate.
Packing everything you need for road trips so you can maintain your sanity.
Parenting stories and tips from my oh so crazy life (mistakes included!)
Or maybe you just need a lift when parenting has you at your wit's end.
I've been a military spouse for over 8 years, and for us that's meant moving every 2-3 years, sometimes more often.
We've had new houses, new schools, new activities, and kids born in (3) different hospitals in three different states.
I've had to reinvent our family's routines multiple times and figure out how to manage children (and pets) on cross-country drives and 6+ hour flights, with all the right supplies, backpacks and snacks.
In addition to the moving, we've experienced several deployments as a Navy family.
Deployments have brought many days and nights of solo-parenting, taking on the mom and the dad roles at times, and managing all the household duties and chores. I had to move house AND deliver a baby (our third) during hubby's most recent deployment.
It's been a steep learning curve. I was forced to get organized fast if I wanted to make it through.
Due to these challenges, I've discovered essential tips to more peace when traveling and joy throughout our daily activities.
There has been a lot of trial and error– mistakes that now I can help you avoid!
I want to encourage you, cheer you on, and make getting places with your kids a bit easier. And I'll be here to high-five you when you conquer your challenges, even if they're baby steps!
Thanks for stopping by, and please take a sec to look around the site. (I'm just starting out so be sure to check back for all the new tips and resources I'll be adding soon!)