Welcome to Strong With Grace! I'm Heather Goffrier, and I'm so glad you're here!
A few years ago, I struggled to be confident and organized as I stayed at home with my daughter, managed the house, blogged part-time, and endured sickness for 40 weeks while pregnant with number two.
I lacked confidence, and the opinions of others strongly influenced me. I didn't want people to dislike me, whether in person or online, so I was afraid to stand up for my own opinions.
Even though I was walking with the Lord, I didn't realize how I'd let the enemy's lies infiltrate my thoughts and beliefs.
Thoughts like, "I'm not good enough," "I can't balance all I need to do," and "I'm weak" constantly sat at the back of my mind, subtly draining my joy. I didn't feel like a good wife.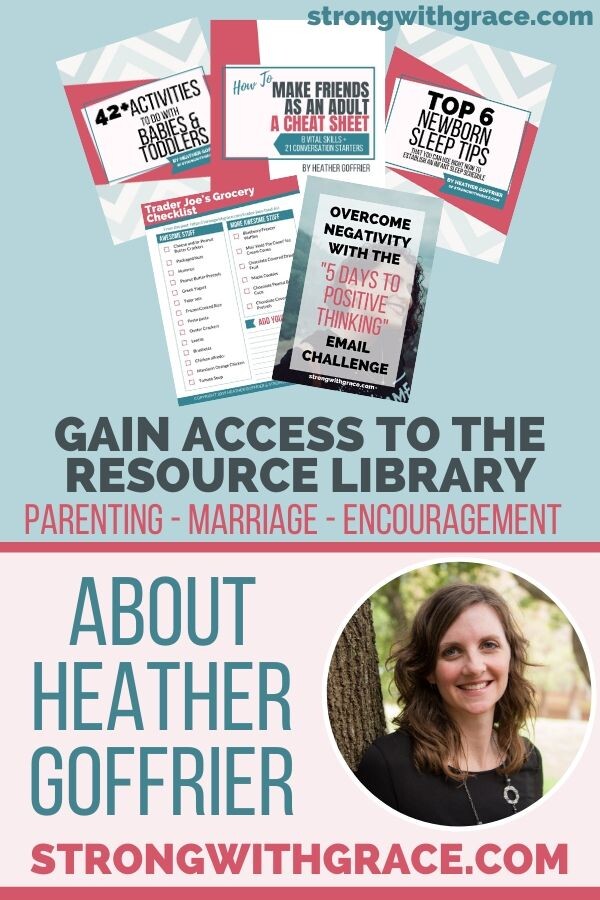 Fast Forward A Few Years…
Now I'm Mom to not one, not two, but three beautiful girls, and amazingly, I am so much more grounded as a mom.
I finally realized that I had fallen into the trap of negative thinking, and resolved to break free, with God's help.
I delivered our third while my husband was on deployment. That was crazy in itself, but the deployment brought many challenges with it including moving into a different home (without Dad there to help), managing a remodel project from afar, and recovering from a c-section with three kiddos to manage.
Thankfully I had lots of family support.
But the most amazing thing was the peace and confidence I had throughout all the chaos.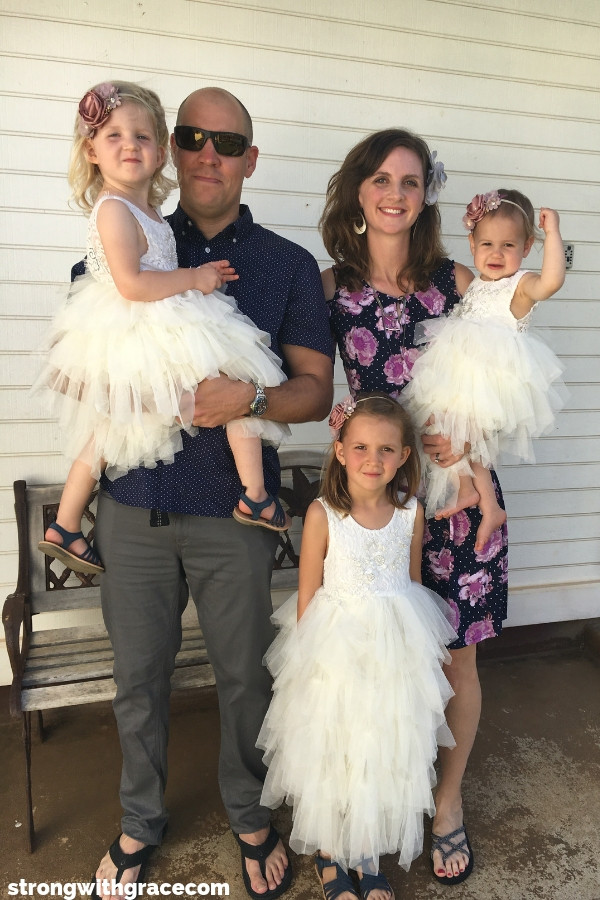 So, what changed?
I learned that the identity that God gives me is the only one that matters… not what others think of me, not what the negative voices in my head try to convince me is true.
Through the help of others, and leaning into God's truth, I learned the power of silencing the enemy's voice of discouragement and doubt.
I started to truly believe the truths in Scripture that I knew in my head, but wasn't living out– all the amazing promises of peace and joy that are ours for the taking.
Because of what I've learned and experienced, I put together an Email Challenge called "5 Days To Positive Thinking." If you're looking to improve your mindset and stay rooted in peace more consistently, you can learn more about the challenge here:
Ultimately, Strong With Grace is about helping you to experience that same peace and confidence, giving you practical tips to help along the way, and pointing you to the true source of our strength as confident women rocking mom life and marriage: Jesus.
I don't always feel like I'm rocking it… My kitchen is a disaster on many days, toys overrun our living room, and the kids constantly beg for snacks five minutes after we got up from lunch. I know you know what I mean!
But I am moving forward into living in truth and peace more consistently, forgiving myself more easily, and enjoying my kids and my spouse immensely!
And isn't that what we really want? To become more confident and joyful moms and wives, not because we attain perfection but because we are confident in who we are– who God made us to be. And knowing that, even in our mess, we are the woman, mom, and wife that our family needs.
I really appreciate you stopping by! I've created multiple free gifts for you in my Resource Library. I've filled it with useful tools related to parenting, marriage, spiritual encouragement, and much more. If you want to start gaining more confidence and peace right now, be sure to get your free access right here: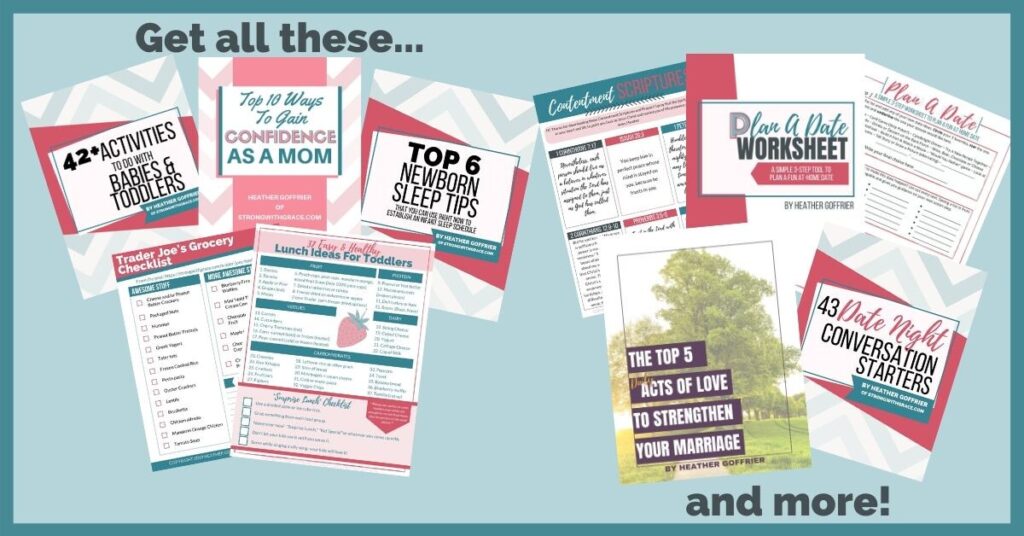 Talk to you soon!