Being a mom is hard these days. Gain confidence with these Top 10 keys to fighting comparison, eliminating negativity and being your best self!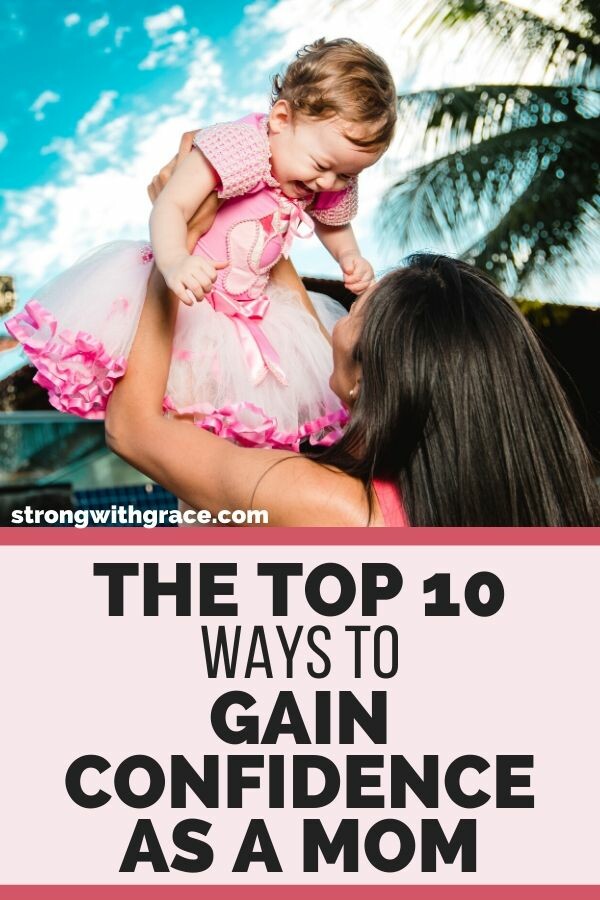 Being a mom is hard these days.
We spend so much time giving, serving, loving and taking care of others, it's hard to know if we're doing enough or doing it "right."
Like when we put peanut butter on the RIGHT side of the cracker this time, but they STILL melt down because a corner of the cracker broke off in the process. Or we fold an entire truckload of laundry, and someone (who shall not be named) busts through the room and dumps the entire folded basket on the floor… and then we get mad and yell… and then feel bad about it later.
It can be discouraging when we feel like we don't measure up or we're failing our families somehow, even though we love them with every ounce of our being, through every late night feed and every extra mile we go for them.
We are our own worst critic and we often fall into comparison with other moms who seem like they're doing it "better."
All that comparison can erode our confidence in who we are– as individuals and as moms.
I spent a long time struggling with confidence and constantly allowing negative thoughts to run my mindset. I tried to do what other moms did and wondered why I still couldn't get it together.
Finally one day I learned that I was not living fully into who God made me to be. I started to learn key ideas and skills that have transformed my confidence and allowed me to live in more peace as a mom: Peace in my heart and mind because I'm listening to God's truth and letting Him break down my fears of what others think.
The peace I've gained works its way out into my family as well. And now I want to share my top 10 Ways To Gain Confidence As A Mom so you can start down the road of tranformation as well.
You'll gain confidence by learning:
Key things do we need to stop doing
What mistake are we making that gives others power over us
The step that comes before trying to change our outward appearance
Where we get our true identity
Where to start when determining your parenting style
and MORE!
Simply drop your first name and best email below to get your free copy. Start your journey to greater confidence now!