We moms often believe lies that stop us from living confidently and trusting God. Heather shares personal examples in this God hug story (and three others).
This is the third post in the New Mom Encouragement Series! Be sure to check out the other posts below!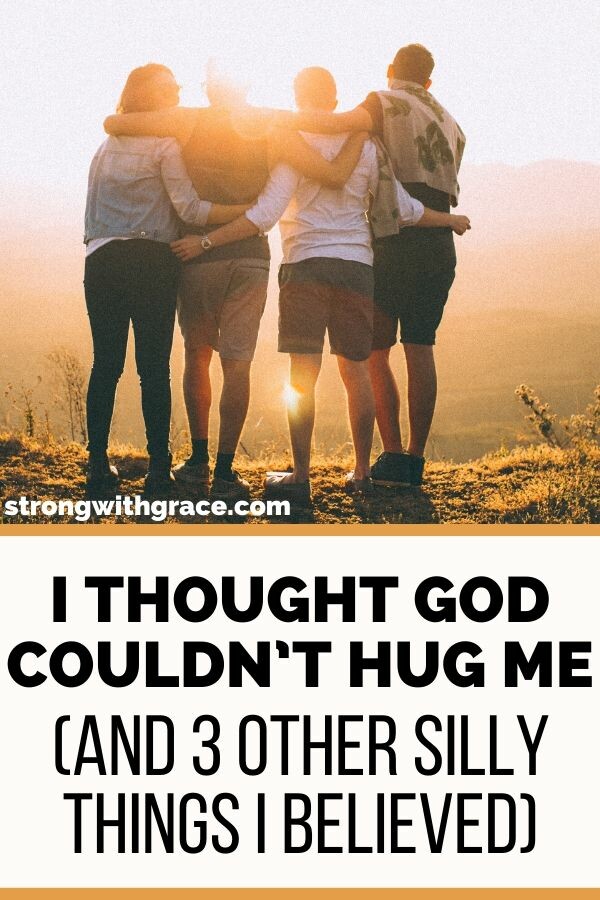 I was single all through my 20s, which felt like being one of those incredible dogs you see that are missing a leg: They can do amazing things and are happy, but a big piece is glaringly absent.
I really wanted to meet "the one." During those years, I did Bible studies about waiting on God, pursued other dreams like coaching basketball and teaching, and kept my eyes peeled for the handsome guy in jeans, a hooded sweatshirt and ball cap, driving a truck.
I was a little unsure, though, how God would sustain me during this time without a significant other. God couldn't even hug me, so how would He fulfill my longing for a husband?
I thought He might be able to find me someone, but what about in the meantime? It seemed like His love could only get me so far but there were ways He couldn't fulfill me.
I used to believe some other silly things too. For example:
1- I Believed I Needed To Fulfill Every Dream In My Heart. Immediately.
When I was younger, I felt like I needed to change the world yesterday. That I was wasting my life if I wasn't accomplishing all that was on my heart.
Things stood in my way like:
Being single
Being married
Not having kids
Then trying to have kids through fertility help
Then having kids
Moving a lot
Staying in one place
You get my drift. Everything stood in the way of me changing the world.
Little did I know, God wanted to change the world Himself.
Actually, He already was, and I couldn't see it, the same way my oldest daughter can't find her tennis shoes ANYWHERE when they're piled in the middle of the very room she's in.
One day I realized He is doing stuff all the time, and I can be a part of it right where I am. In whatever phase, whatever stage, whatever location.
Then I could let go of everything I thought I needed to do now, and just do what He put in front of me that day.
And guess what. Now, several years later, I'm doing some of those things I always wanted to be doing. And He led me here.
RELATED: 4 Myths I Believed That Kept Me From Feeling Like A Good Mother
2- I Believed I Wasn't Good Enough
I believed:
That other people are better at getting their kids to clean their rooms.
I'm not a good enough mom because I don't throw Pinterest-worthy parties.
Other bloggers are rocking it and raking it in, and my blog is not helping enough people or bringing in enough moolah.
I need to be a better wife.
Then I learned that "good enough" is a comparison metric.
It measures me against someone else. And my value is not based on how I stack up to Blake Lively or Carrie Underwood or my friend who threw the unicorn party and everyone got to take their own pony home.
(Not really about the pony, but you know what I mean).
My value is from what God says about me. The more I focus on that, like I focus on when I get my next snack (I love food), the more I'm good with being me.
And the more it doesn't matter that it's in fact, true, that most other people are better at getting their kids to clean their rooms than I am.
RELATED: 7 WORDS OF ENCOURAGEMENT FOR WOMEN ON HOW TO THRIVE AS A MOM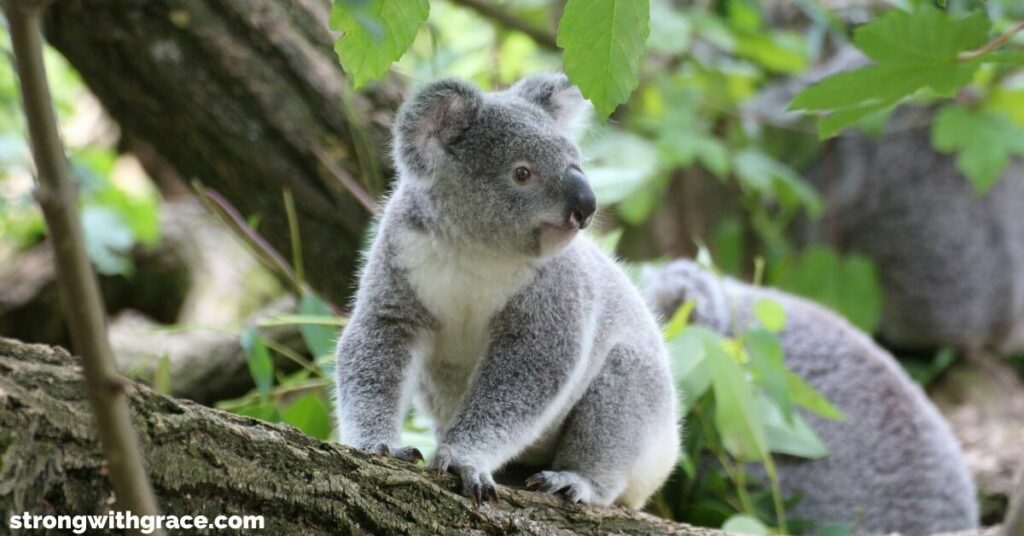 3- I Believed I Had Nothing To Offer
I used to think I couldn't help anyone. That I was not that good at any one thing and that meant I wasn't worthy of encouraging anyone or teaching anything.
Then I got blown off one day when I inquired about a job. I left fuming inside, thinking "THEY HAVE NO IDEA WHAT THEY ARE MISSING!"
Then it hit me: I DO have something to offer. A lot, in fact. I just hadn't been believing it.
4- I Believed God Couldn't Hug Me
Back to the story of single me, thinking God couldn't meet my needs. One day, I was particularly down about my singleness. I went to a Tuesday night "career and young adult" church service with friends.
You know, the kind where you sing worship songs and hear a talk, but your eyes are constantly scanning the room for hotties.
We stood up to belt out Shout To The Lord, and inwardly I complained to God, "I know you love me and you can meet my needs, but it's not like you can physically hug me."
I was standing between two friends, and immediately after I prayed that in my head, my friend to the left said, "Ah, Heather" and gave me a huge side hug. This prompted my friend on the other side to join the hug and say "Love you Heath!!!"
They had no idea that God just hugged me.
But I knew.
Your Turn:
Are you stuck believing something silly that's holding you back?
Or
Have you ever had a moment where you understood God's love for you in a new way?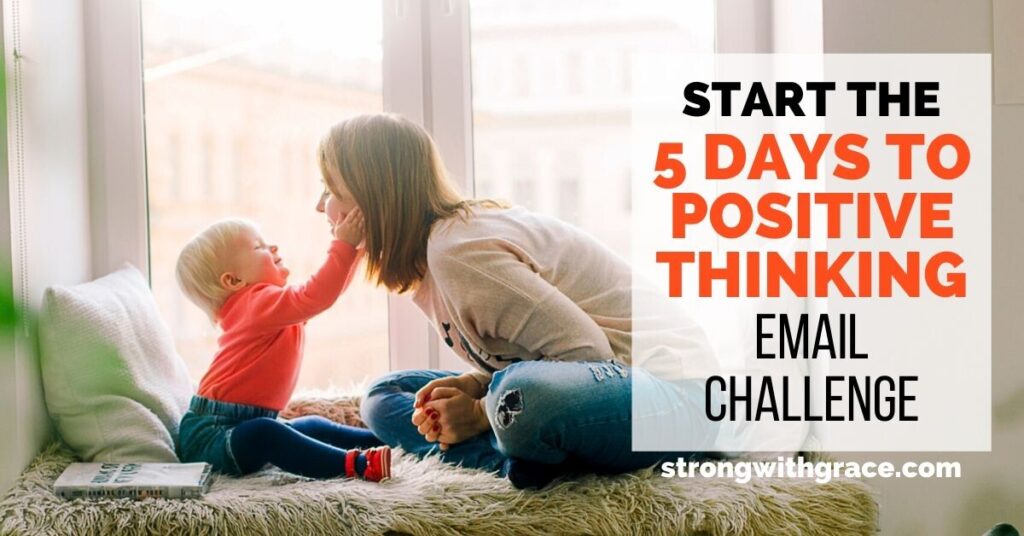 The "New Mom Encouragement" Series
This is the third post in the New Mom Encouragement Series! Be sure to check out the other posts below!