What should we have for dinner tonight?
It's the question I would ask myself every day around 4:30… and then I would start scrounging for food in the pantry, fridge and freezer. Inevitably I would end up frustrated that I couldn't make the meal I wanted to make and stressed by the little people following me around whining, "Mommy I'm HUNGRY!" The chicken is frozen, we don't have any pasta sauce, and the fruit drawer is empty except for the slime from when the grapes got squished the other day.
When I had one and two kids, I meal planned sporadically but would still hit these points of frustration when the food ran out and the meals for the week were eaten.
After kid three arrived, I realized that if I didn't kick it in gear and get organized, we would all be going hungry unless we lived on pretzels and cracker crumbs from the nearly empty pantry.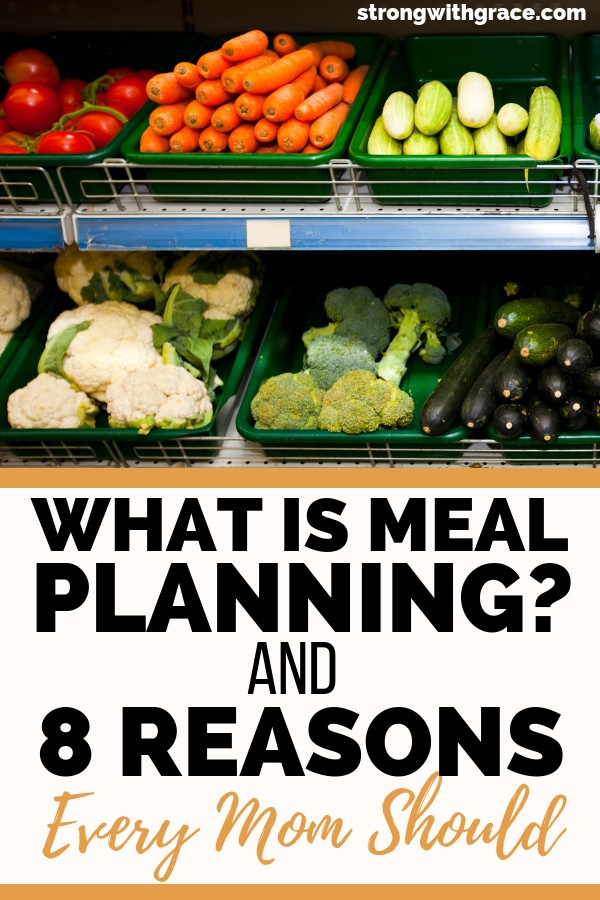 So What Is Meal Planning?
Meal planning is, put simply, sitting down and figuring out what you'll serve your family for dinner in the next week or two, and then making your grocery list accordingly.
That's it.
Why it's so hard, I can't figure out, except for the fact that "sitting down" is not a frequent occurrence when we have small people to care for. Sitting down happens after the kids are in bed and the kitchen is cleaned up, when all you want to do is collapse on the couch.
Who would want to meal plan when you could watch Fixer Upper reruns?
So really, meal planning is a simple act, but it takes a great deal of discipline and effort to sit down and do it.
8 Reasons Every Mom Of Young Kids Should Plan Meals
After my years of not planning ahead, in my experience planning meals for the family is well worth the time and effort, and here's why:
You'll Eat Healthier Food
When you plan ahead you can easily prepare, for example, a salad or veggie side, some fruit and a healthy grain to go with your main protein. You'll have it all on hand and can prep it when necessary.
On the nights I am scrounging, I usually end up skipping the veggie because I'm running out of time to get the kids fed and off my case about how they will literally starve if they don't eat in one second.
Planning also helps you prepare a variety of meals and well-rounded options (think chicken, beef, pork, beans on different nights, and a variety of sides such as salad, beans, broccoli or peas). Your family benefits from different nutrients over the course of a week (if they eat the food, which is a whole different post in itself. [wink])
Reduce The Anxiety Of Cooking Last Minute
When the kids and I are hangry, it's easy for me to snap at the kids in the chaos and stress of last-minute food prep. And not knowing what to cook produces and anxiety of its own.
Planning meals ahead of time dramatically reduces the panic of having no idea what to cook that night and it helps me stay more calm. Win.
And I should add that some people take it to the next level and schedule which day they'll eat which meal. I usually like to be flexible with that so I'm not too rigid. It's nice though, to be able to look ahead occasionally and schedule a meal for a certain day.
For example, some days I know I'll need to do a crock pot meal so we can eat right after a swim lesson. It's a big help because I will be able to thaw the meat then night before and throw everything in the crock pot in the morning.
Prevents Eating As Much Junk Food
Meal planning helps me not to eat as much junk food. I do still eat junk food. But I'm not eating it instead of healthy snacks, and not serving as much poor-quality food to my family.
Scrounging on junk when food is gone was one of my biggest problems. I would put off going to the grocery store after we were down to bare bones, and then the kids and I would snack on much more sugary or unhealthy snacks.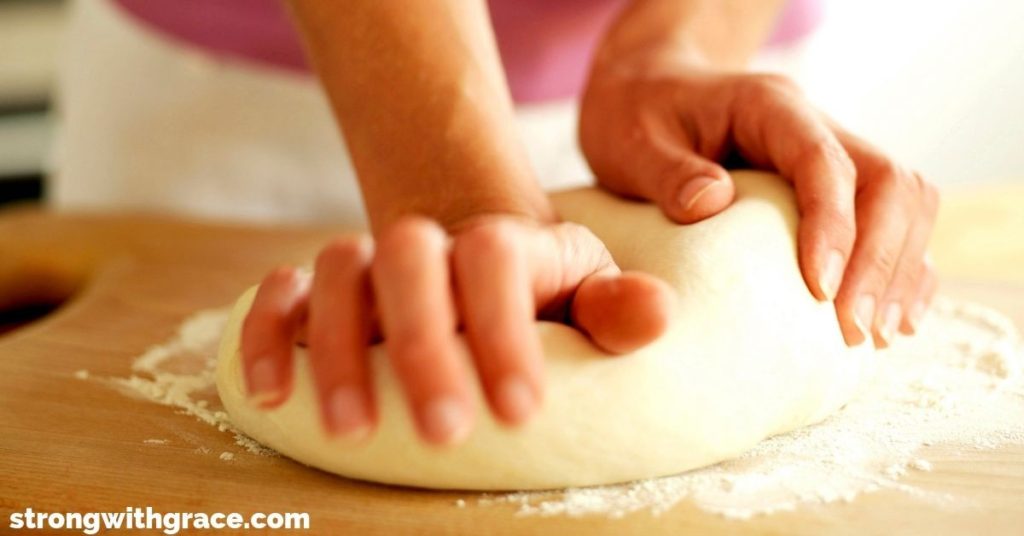 –> Saves Money And Time <–
Deciding on meals for the week, making a grocery list and sticking to it saves money, plain and simple. I'm not buying as many extra things I don't need, and I can plan to use ingredients more than once. My money is spent on exactly what we need and I'm not guessing as I wander around the grocery store.
Taking the time to plan seems like spending extra time, but in the long run you save. You eliminate the daily foraging at dinner time and you can shop in a quicker, focused way, only buying exactly what you need for that week or two (if you stick to your list).
Wastes Less Food
I used to throw away a lot more veggies than I do now. I'd think, "Oh, I should use this broccoli" and when I picked it up, it would be slimy and stink to high heaven. I still need work in this area because we don't LOVE veggies, but we do much better with a plan. I pair a veggie with each planned dinner so I know when I buy something it will have a use.
Makes Grocery Shopping More Efficient
I used to come home from grocery shopping having spent $150 and then think, gosh what are we going to have for dinner? I bought fruit, snacks, and general pantry items like marinara, bread, and tortillas, but I didn't have a plan.
Now, I can go to the store with focus and direction. I know what I need, I grab it, and get out of there. And let me tell you, with two little kids in the top of the car cart and my oldest trying to ride in the front (or dance in the aisles), the quicker I'm done, the better.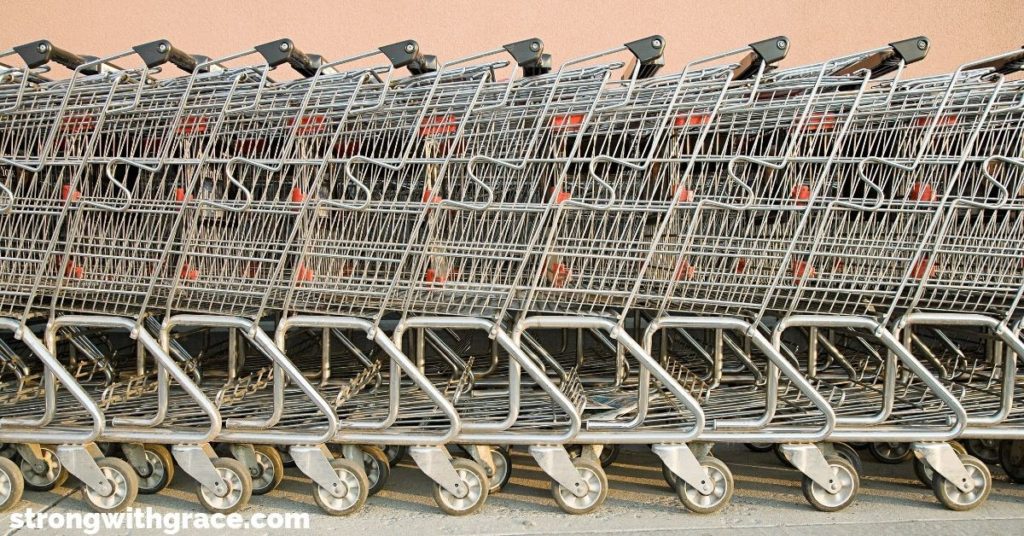 Gain Confidence
What mom needs more stress, one more thing to worry about? Without the stress of wondering what to cook you can enter your week with confidence. You know you have everything you need to provide healthy meals for the kids, and you won't have to scramble to do it. You'll avoid the 4:30 scrounging, and when the little people come stalking you for food, you won't have to worry. You got this, Mama.