Going out can be pricey. Get 34 cheap date night ideas to save money and have fun!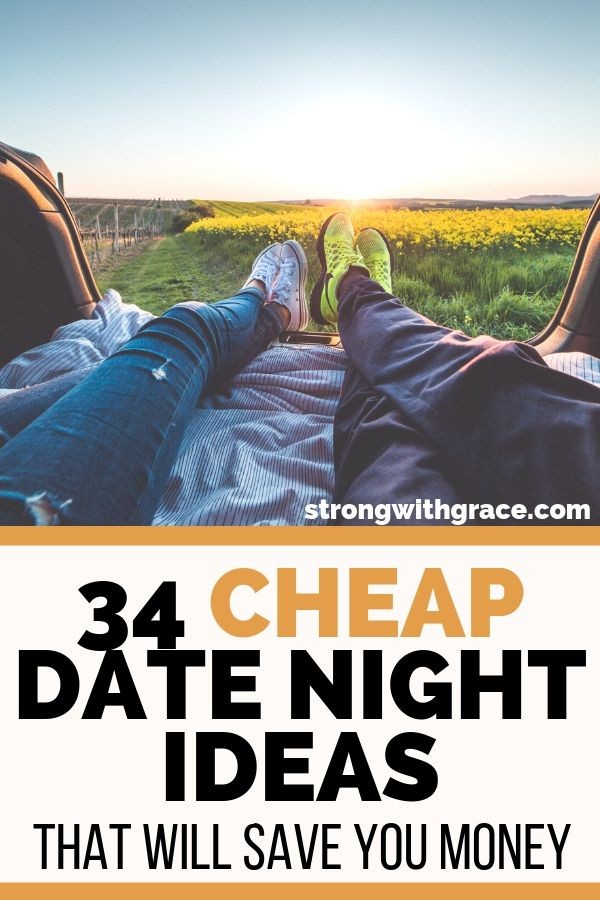 We were desperate for a sitter during our recent move, so we ended up paying $20/hour for babysitting while the movers were unloading.
Choke.
That's way above what I would usually ever pay for babysitting. Hubby and I try to have a date night every couple of weeks at least, and we've never had to pay that much for someone to watch our three girls.
But, I figured it was worth it to make sure my kids didn't get run over by movers carrying gigantic boxes. And since I was in a new area and searching at the last minute, I ended up paying a premium.
Even when I'm not finding last-minute childcare, date nights are getting expensive these days.
He's going to be starting grad school this fall, and recently we realized that we need to strategize and do a cheap date night more often. We need our times together to be a bit more economical.
We also realized that in order to reduce costs for date night (and because we have kids), we need one or more of these strategies:
Pay less for babysitting
Stay out for a shorter amount of time to reduce paid babysitting hours
Opt for a cheap date night
Get free babysitting (ask family or take turns with friends watching each other's kids)
Since we're a military family, we move around the country a lot. We don't live near family so we rarely get free babysitting. So that leaves us with staying out for shorter periods of time (boo), paying less for sitting (a challenge but doable) or cashing in on those inexpensive and creative date night ideas.
34 Cheap Date Night Ideas That Will Save You Money
Today I'm focusing on cheap date ideas for couples who want to spend time together but not break the bank.
It's easy to lose intimacy in your marriage when you're a busy family with kids. Having regular date nights is a good recipe for a happy marriage, but it can be hard to get away if you're on a tight budget.
Try these creative ideas to get out of the house without spending as much as a typical date.
Dessert
Ice cream- Get a kid-size.
Head to a self-serve frozen yogurt shop. You can control how much you put in the bowl.
Gelato is very satisfying even when you get a small amount.
Go out to coffee or tea and split a cookie
Hit up a cupcake shop and split one
Make cookies or brownies and pack them up to take on your outdoor date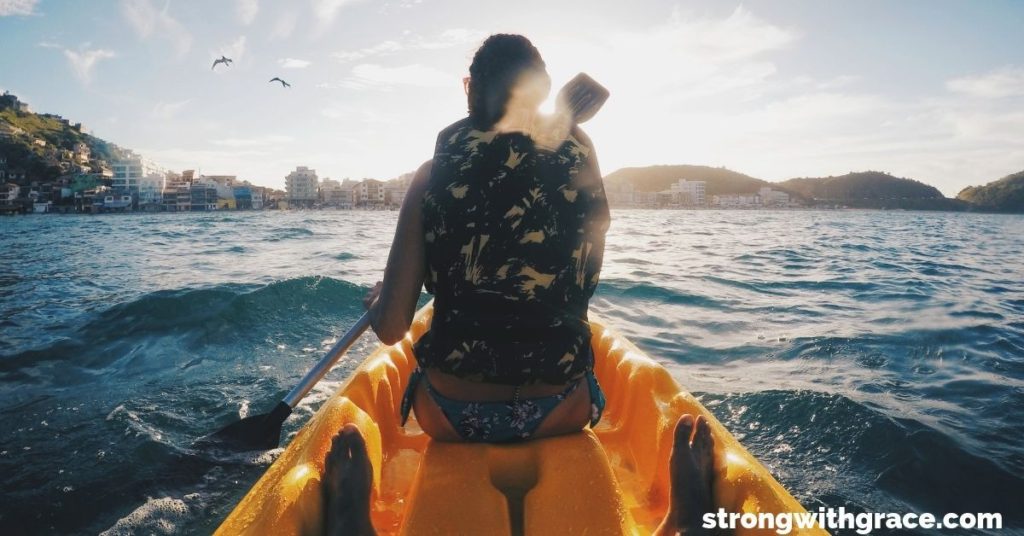 Outdoors
Go on a walk
Take a hike
Go on a bike ride
Sit on a bench by the waterfront
Window shop in a cute downtown area
Rent a Paddle Boat or Stand up Paddle board
Even better, BORROW a Stand Up Paddle or raft
Sit on the back patio together with your drink and/or dessert of choice
Errands
It's not cheap to shop at places like Target or Costco (it adds up quickly!).
The "cheap" aspect is that you're doing something you would do anyway, but you're doing it together. When you have multiple children and can go shopping with just hubby, it totally feels like a date, even if you have a newborn tagging along. At the very least, you can take advantage of the time together and make it fun.
Target
Hardware store
Grocery shop
Costco
Entertainment
Go to a matinee movie
Attend a retro movie at a discounted theater
Walk around at a small-town fair… you might have to pay to get in but you don't have to spend money on rides or food.
Hit up a festival such as brew fest or chowder contest
Attend a free concert in the park
AAA baseball game or another sporting event that isn't top tier
Grab a seat in a crowded area and people watch
Use a list of conversation starters to have a nice chat (you can find one free in my resource library)
Go on a factory, winery or brewery tour. Often you get tastings included in the tour so you get more bang for your buck vs going out for a drink.
If you like wine tasting, you can share flights instead of getting one each.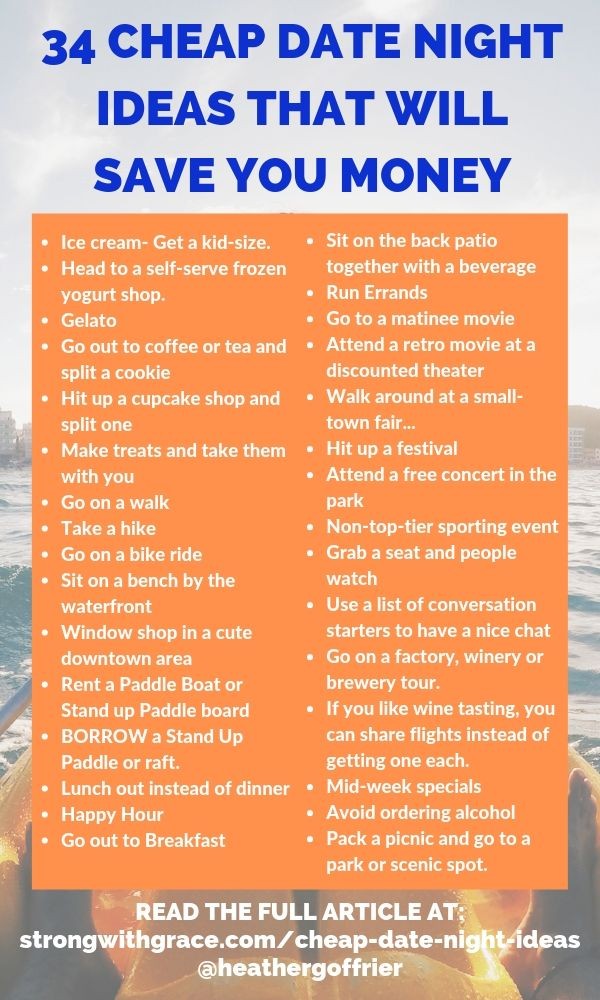 Meals
Lunch out instead of dinner (it's usually a cheaper menu)
Happy Hour
Go out to Breakfast
Look for mid-week specials, two-for-one specials, or restaurants that send extra food home (like Olive Garden does on occasion)
Avoid ordering alcohol at restaurants. They mark it up SO much! Pour yourself a drink later at home and sit and chat.
Pack a picnic and go to a park or scenic spot.
Use these ideas when you need to strategize for a cheap date night! You'll have fun, make memories, and most of all save money!
GRAB MY "HOW TO DECLUTTER" CHECKLIST AND CREATE MORE TIME AND SPACE TO FOCUS ON YOUR RELATIONSHIP!