With a Navy pilot husband, Heather had to overcome much resistance to get the vehicle she desired. Learn his side of the story on how they got a minivan.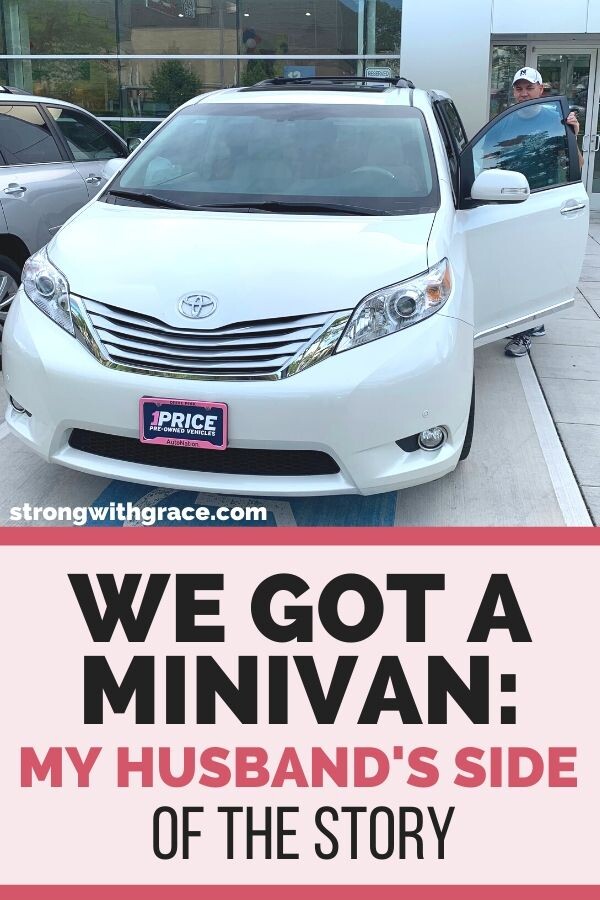 When we had our second kid, I asked hubby if we could get a minivan.
He laughed. And said no.
I said, "Ok but if we have a third kid, we're getting one."
I knew that having a third was unlikely, given that we had done fertility treatments for the first two and weren't planning to go that route again.
After our surprise number three, I brought it up again. He was deployed during the birth, and our car situation worked well for his commute to Point Loma from Coronado when he got back, so I dropped it.
But I didn't lose my desire for a minivan. The sliding doors, that spacious interior, and the ease of transporting three kiddos embedded themselves into my heart and mind. It's a mom's dream car.
After our move to Washington, I realizd that a minivan would (finally) be the best vehicle for us, in place of our smaller SUV. But I knew hubby still hated the idea.
I won him over, though.
I won over my hubby and finally got a minivan. Here's his side of the story…
Click To Tweet
This fall he started graduate school, and for one of his classes he had to write about a recent purchase experience. He chose to write about buying a minivan, and I loved his side of the story so much that I asked him if I could share it with you.
He's a fantastic writer, so I hope you enjoy his tale.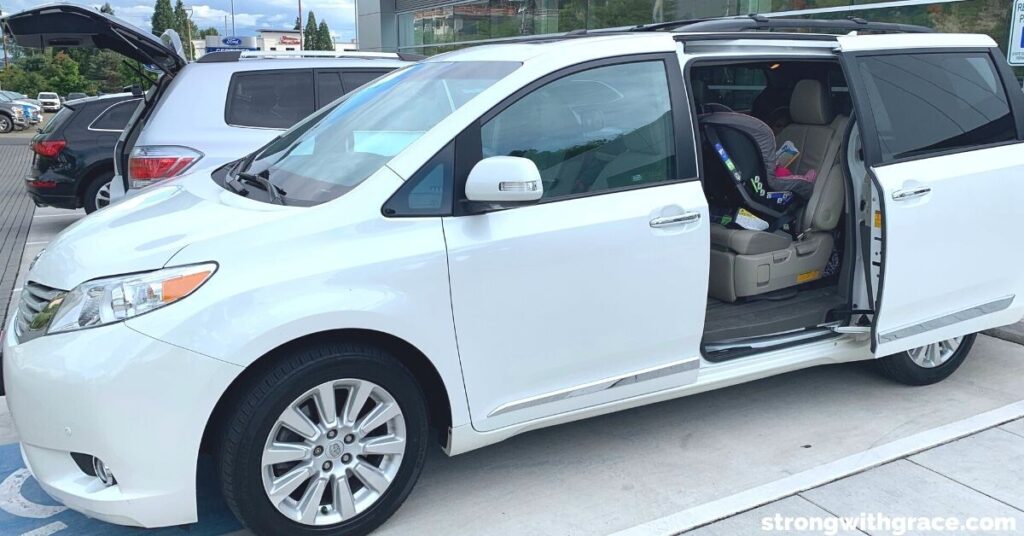 We Got A Minivan: My Husband's Side Of The Story
Recently I, reluctantly (very reluctantly), became the owner of a minivan. A lovely "blizzard pearl" one to be specific, because apparently we can't just call it white.
I have been avoiding this purchase for several years. I am, after all, a navy pilot. We have an image to uphold. You've all seen Top Gun. Motorcycles? Yes. Porsche convertibles? Yes.
Minivans? Nope.
I have been avoiding this purchase for several years. I am, after all, a navy pilot. We have an image to uphold. You've all seen Top Gun. Motorcycles?  Yes. Porsche convertibles? Yes. Minivans? Nope…
Click To Tweet
I am fairly certain they won't appear in the sequel, either. Minivans are not our thing. The reality is, though, Maverick does not have three kids, and I do, and they are all under seven.
The days of impractical vehicles and motorcycles are in my distant past at this point. That being said, there are plenty vehicles that both a.) comfortably move a family of five from Point A to Point B, and b.) are not minivans.
We even have one. Our Sequoia has enough room for everyone in the family, a two person stroller, and the entire Seattle Seahawk offensive line. It's gigantic, comfortable, and more than adequate, of which I reminded my wife every time she looked longingly at a Toyota Sienna.
We also had a Highlander, which also fit the kids and the stroller (though not the football team). We already have two great family vehicles. Let's leave well enough alone.
RELATED: 1 YEAR LATER- 7 REASONS WHY I STILL LOVE MY MINIVAN
An air tight argument, if there ever was one…
Though I have certainly been aware of minivans since Chrysler first blighted the landscape with them in the mid-80's, what I only recently became aware of, is that my wife was done admiring them from afar.
This past summer she sat down on the couch and said "can we talk?"
In that moment, I knew the eventuality I had so successfully postponed, but dreaded never the less, had come. She was done dropping hints. "You want a minivan, don't you?" I asked.
"Yes!"
Now that I was aware of the fact that we were going to get a minivan, the research started. It actually started and ended with one vehicle. Toyota is, surprisingly, the only company that makes an AWD minivan.
I find this weird, as it seems like, based on the cars I see on my commute every day, that AWD is a fairly attractive feature.
People don't drive Subaru Outbacks because they are cool looking. For as popular a vehicle as they are, I don't understand why everyone else has yielded the segment of minivan shoppers who also want AWD exclusively to Toyota.
After looking for a few weeks we found an AWD 2014 Sienna, shed some tears (joy for her, despair for me), and traded in the Highlander for it.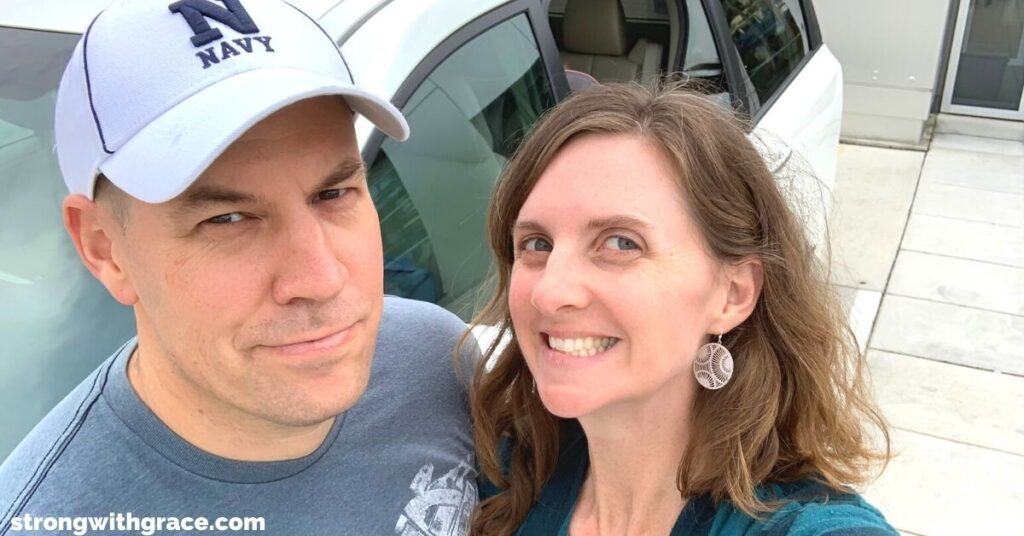 Now that I am in the out-of-box-experience phase, I can report that it is a fantastic vehicle.
The kids don't need rappelling gear to get out of it, and there is no chance they kick the door open into whoever I'm parked next to (seriously, those sliding doors are amazing).
I still don a fake mustache and dark sunglasses whenever I drive it, but it is truly the perfect car for our family, a fact I am not hesitant to share with anyone that asks.
Maverick doesn't know what he is missing.
I still don a fake mustache and dark sunglasses whenever I drive it, but it is truly the perfect car for our family, a fact I am not hesitant to share with anyone that asks. Maverick doesn't know what he is missing. #minivan
Click To Tweet