I'll never forget the look on his face when he said it:
"You're pregnant?"
It was a question, but it wasn't a question. He knew.
I pointed to the test stick (which just so happened to be digital this time, and not the two little lines).
😆
The word "Pregnant" popped off the tiny screen in undeniable letters. He sank down onto the toilet seat, head in hands. I sat on the counter, wide eyes glazed over, my mind racing 100 mph.
Another baby!?!?
👶🏻
👶🏻
👶🏻
We were both totally shocked, with many reasons for our disbelief including fertility struggles and three miscarriages.
I had always wanted 3 kids, but I was so exhausted.
🤪
In the weeks before this moment I had realized that maybe I didn't have enough energy for three. I mean, I was soooo wiped!
Turns out it was exhaustion in part due to the first trimester of baby #3… hahaha!
I felt like "wow, I get my #3! But HOW are we going to do this!?"
From a human perspective, the timing was terrible:
~Adam would be deployed when the baby came
~ I would need a c-section and a relentless 6-8 week recovery
~ plus two other kids to care for
~ and little did I know, there would be even more unforseen craziness.
But in the midst of the crazy I had peace.
The kind of peace that doesn't change the circumstances, doesn't remove the tired, doesn't take away the ridiculously hard kids' bedtimes.
The kind of peace that wells up in the midst of it all, placing a cocoon around your heart and protecting it from all those little anxieties.
When it all comes down, the peace stands.
💗
💗
💗
➡️
➡️
➡️ fast forward one year…
I'll never forget the look on his face when he met her.
😍
It was the fruition of what God intended all along:
You're going to have another baby. She's going to be awesome. I'm going to take care of you. It will all work out. I've been planning this all along. Trust me.
🙏🏻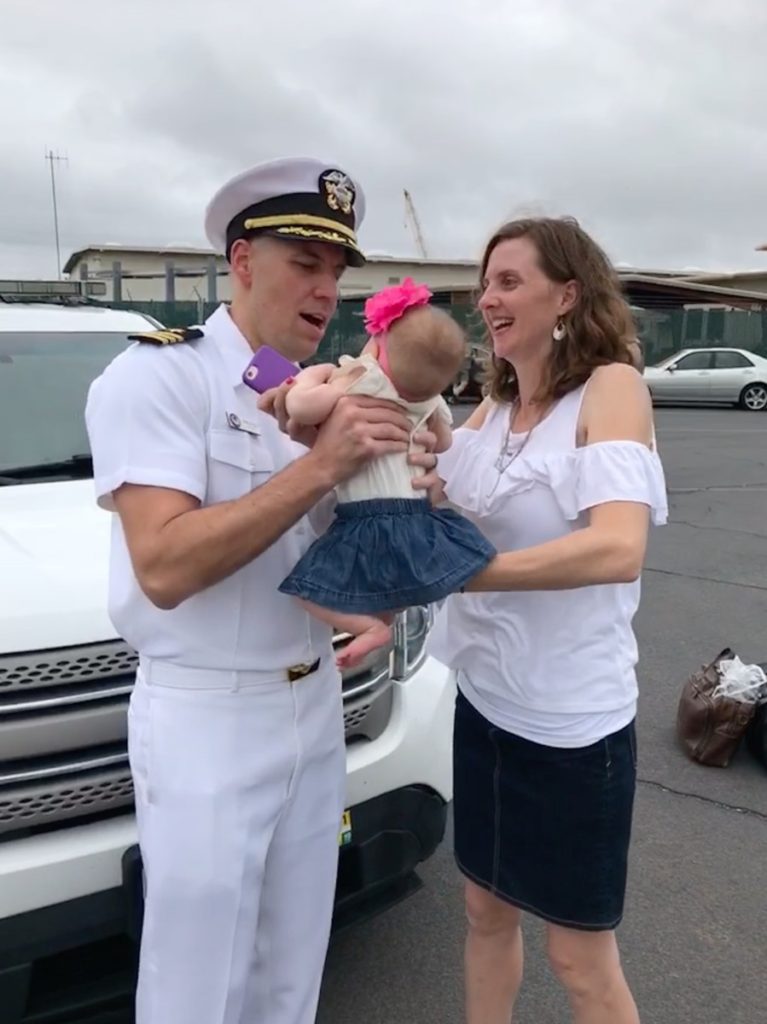 GRAB MY FREE LIST "43 DATE NIGHT CONVERSATION STARTERS" AND TAKE YOUR RELATIONSHIP TO THE NEXT LEVEL!