Use my simple, helpful method to keep track of your Trader Joes shopping list. You'll learn how to organize your list & always return with your fav items.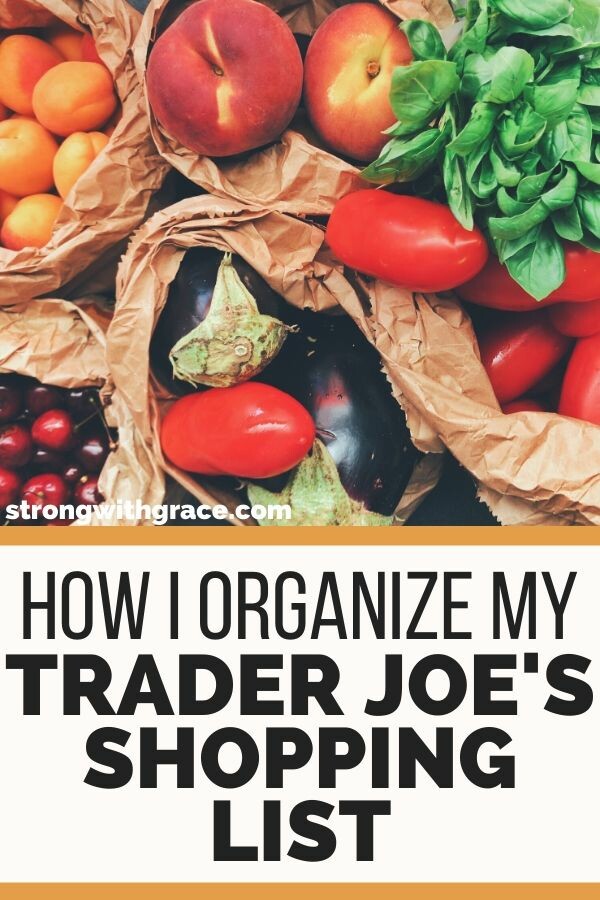 The last thing I want to worry about when I get to Trader Joe's is if I remembered to bring my grocery list.
After wrangling three kids into their coats, getting them a snack, strapping them in the car and driving 20+ minutes, I don't have the energy for anything to go sideways. Especially because now that my middle is mostly potty trained, I'm always on alert for the "mommy I have to go potty!" announcement in the middle of the store.
I need to get in, get my food, and get out.
Thus I made a plan to always keep my Trader Joes shopping list handy. Today I'm going to give you the basics of how I organize my Trader Joes food list and how it can help you.
It's really a simple technique but it helps me stay organized. The other awesome benefit is that I have a place to store all my favorite TJ's items and remember them, even if I don't want to buy them on that particular shopping trip.
RELATED: 11 EASY TRADER JOE'S FROZEN MEALS FOR NEW MOMS
How To Organize Your Trader Joes Shopping List:
Step 1- Create a note in your phone.
I use Evernote because it sinks on the web. That way I can update it on my computer or phone when I think of something to add. You can also create a list in your phone's note app or any other app of your choice.
Step 2- Write your Trader Joes shopping list in the note.
Pretty simply, record all your favorite items on the note. If you hear of a new item you want to try, add it here as well.
**If you're looking for ideas of the best stuff to get, you can grab a PDF of my Trader Joes list with all my favorite items. It's in my Resource Library and you can get access at the bottom of this post.
Step 3- Select Your Desired Items
Before you head to the store, go through your list. Place a capital Y (symbolizing "yes") next to any item you want to purchase that day. In the end, you'll end up with a longer list of food but multiple items with a Y next to them.
The reason I do that is so I can leave all my other favorite items on the list.
I hate when I get home and realize that forget something I really wanted, but it wasn't on the list so I forgot it existed. Since I only go to Trader Joe's every few weeks or once a month now, it's easy for me to forget stuff. (I miss the days when we lived closer to one! Now I just have to stock up every time.)
RELATED: PEEK AT MY TRADER JOE'S FOOD LIST SO YOU DON'T MISS THE BEST STUFF!
Step 4- At the store: pull out your phone list.
The only trick here is you have to remember your phone. However, since our phones are like an extra limb these days, it's likely we'll remember it.
Find each item you have a Y next to. As you put the items with a Y in your cart, add an X next to it on your list. That way you know what you have left to grab.
Where Do I Go From Here?
After your first time using this system, in Step 3 you'll have to add in one tiny step: Erase your Xs and update your Y's for the items you want on that trip.
Here's a screen shot of my Trader Joe's food list: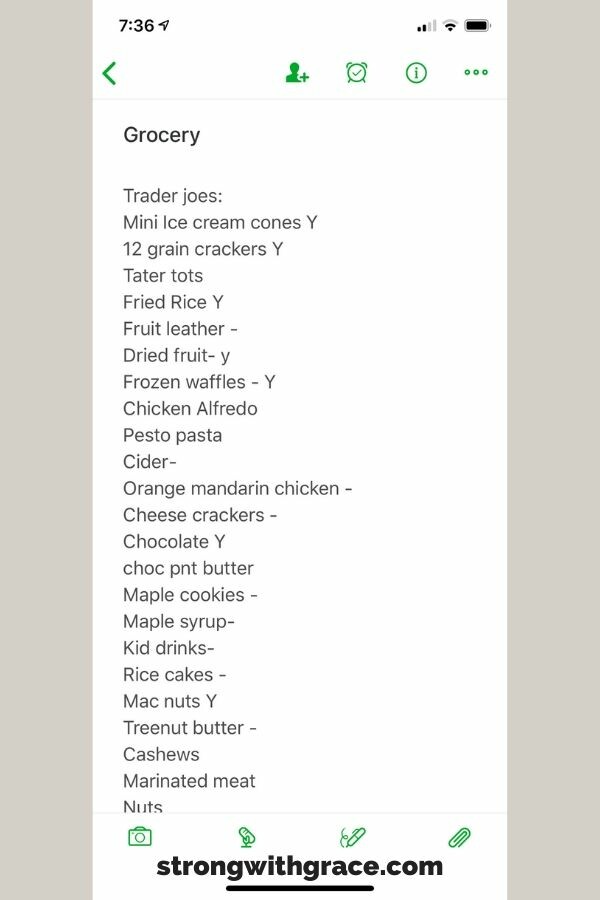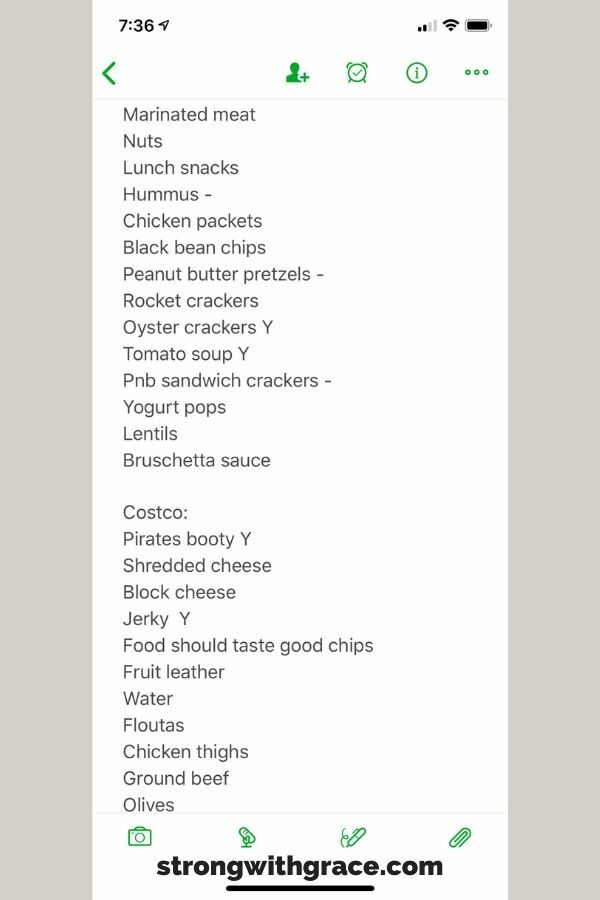 Create Your Own Shopping Checklist!
Now it's time to open up that phone app or computer doc and create your own version of a Trader Joe's Shopping List! Be sure to add your favs from the above list.
That way, when you don't have the energy for anything to go sideways, you'll have your phone list ready to go for your next shopping trip. Then you can be sure to enjoy all those amazing Trader Joe's items that you can't find anywhere else.
Except now you'll be able to find them in your own pantry, fridge and freezer. Score!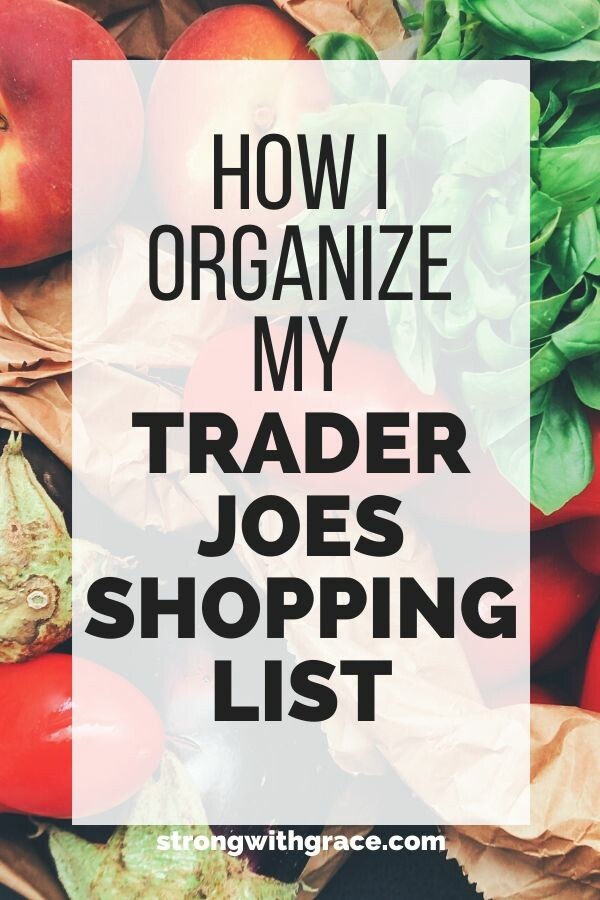 Don't miss this list of 11 amazing freezer meals from Trader Joe's!