Being married with toddlers adds unique challenges and makes it hard to connect with your spouse. Do you experience any of these? Includes a free plan-a-date worksheet here: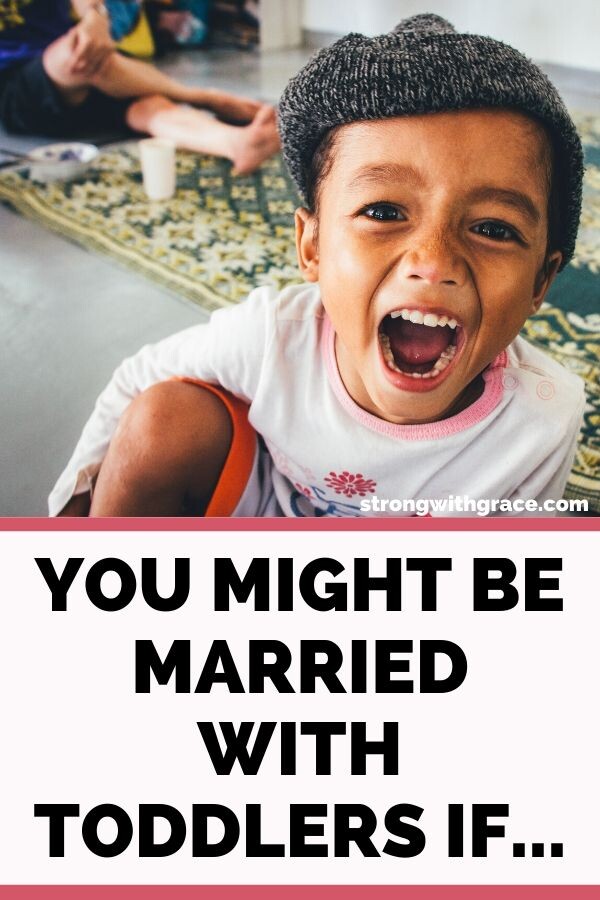 This weekend we are headed to Temecula for a belated celebration of our 10th anniversary.
If you haven't heard of Temecula, California, it's a (rapidly growing) smaller town northeast of San Diego and due east of Los Angeles. It's the "Napa Valley" of Southern California, with wineries and beautiful scenery.
The perfect spot for a romantic getaway.
The only issue is, since we have three kids, including two toddlers, the childcare is a lot to pawn off on even the grandparents. We had to wait until schedules matched up, and we could't go for too long for fear of wearing them out.
Being married with toddlers can cause all sorts of interesting and humorous challenges. Let's see if you can relate to any of these!
RELATED: 6 WAYS TO LEARN ABOUT YOUR HUSBAND (AND GAIN A HAPPIER MARRIAGE)
You might be married with toddlers if…
You take your anniversary trip two months late because you had to secure childcare.
An evening of romance is prevented by a small person being still awake and wandering the house way past their bedtime.
You can't have a conversation at the dinner table due to food going everywhere accompanied by loud singing.
You communicate with your spouse more with eye contact than with words because of the kids are so noisy.
Taking one kid to the store (instead of two or three) feels freedom!
Running errands kid-free with hubs feels like a date
RELATED: The Best Advice On Marriage With Toddlers (from Experienced Wives)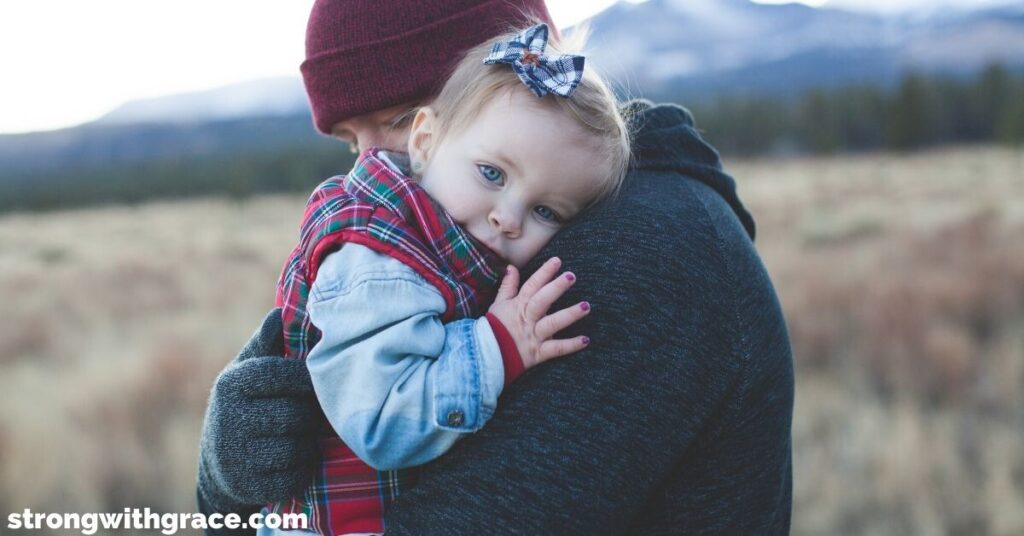 Marriage With Toddlers- Can You Relate?
Most of your conversations with your spouse entail how to get the kids to stop whining/fighting/complaining AND/OR how adorable your kids are and the most recent hilarious thing they did.
When you are upstairs for longer than 10 minutes, they hug your neck and say "they missed you"
You pause your evening movie 20+ times to attend to your toddler after bedtime.
RELATED: 34 CHEAP DATE NIGHT IDEAS THAT WILL SAVE YOU MONEY
You have to stock your car with snacks (link) to avoid hangry tantrums and toddler meltdowns in the car.
Your vehicle can only fit one extra person because all the other seats are have a car seat.
You disagree on who should make the parenting decisions… you, your spouse, the kids… and you're too tired to think about it!
You have to work extra hard to plan alone time with your spouse, because by the end of the day, all you want to do is go hide in a tower by yourself where no one can drink out of your water bottle, steal your food, or need you to wipe up their messes.
Even though we're celebrating late, it works out because the weather will be a few degrees warmer down there this time of year (or at least that's the hope!). I'll be posting a few pics on Facebook so be sure to follow me there to not miss out!
Need some time alone with your spouse? Plan some fun one-on-one time in minutes with my free "Plan A Date" Worksheet!