When my toddler stopped napping, it was tough to find new ways to entertain her until I found these kid activities. Try them for some fresh fun!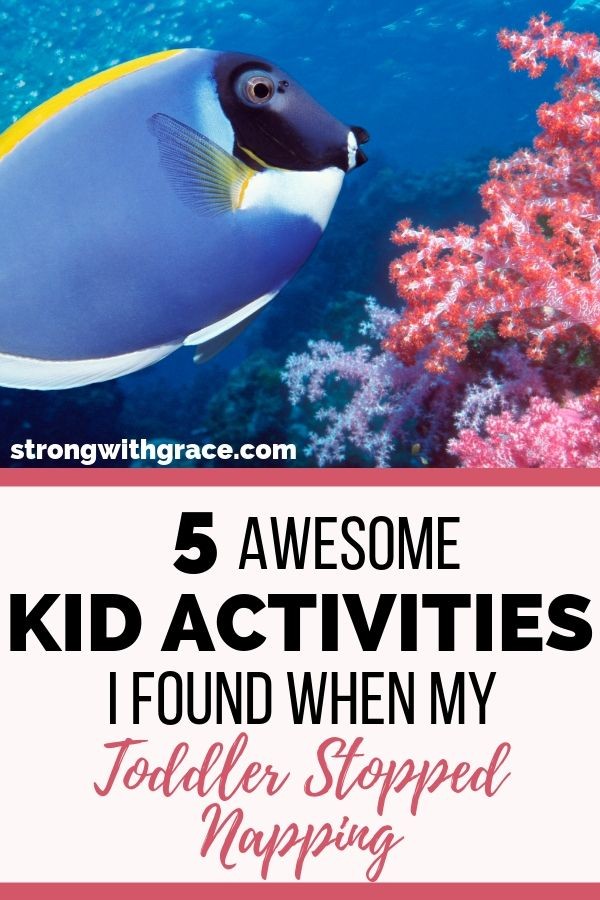 So, my toddler dropped her nap (pardon me while I go freak out!).
Now, what do I do in the afternoons?
Afternoon… you know, the time of day that used to be quiet, relaxing, and like my own piece of heaven served up on a grown-up plate? (not the paw patrol plasticware my kiddos fight over).
If you're in the same boat and your free time is over, you might be wondering how to take advantage of this new season and add some fresh, fun activities into a loooooong afternoon.
(If you're in that in-between stage where your toddler is fighting naps but hasn't quite given it up, you can grab my free quiz to help you decide if they're ready to drop the nap for good. It's in my free resource library and you can get the password at the bottom of this post.)
If your afternoons are suddenly daunting, check out these 5 fun activities I learned about when my kiddos dropped their naps for good.
1- Hit The Grocery Store Or Target
Ok, ok. This may not sound like a ton of fun. But now that your toddler is a "big-kid" it can be a blast. Here's how:
They are big enough to ride in the bucket part of the cart or you can still corral them in kid spot up top. So you can fly around the store and get all your stuff done!
They are old enough to start chatting with and teaching about food choices.
You can ask their opinion about snacks and find out what they like.
Toddlers love to point out what they recognize. Ask them to find colors, numbers, and/or shapes. They'll have fun while you check off your list.
I don't know how many times I've needed to hit the grocery store before dinner but was locked-down to the house due to a napper. If the kiddo doesn't get up until 4:30, that doesn't leave much (any) time to get to the store before I need to prep dinner.
So even though my remnant of free-time dwindled due to the lack of toddler sleep in the house, I regained the ability to leave the house. That freedom is golden (it's the little things!).
And if I can get to Target in the afternoon, I'm feeling pretty darn happy with my day.
RELATED: ACTIVITIES AND IDEAS FOR KIDS: MY DAILY SCHEDULE
2- Head to Costco With The Littles
Thank you, Costco, for using carts with space for two kids up top. Seriously brilliant.
We love wandering around Costco, getting samples and probably buying a thing or two that isn't on the list. My oldest likes to sit in the big area of the cart, so I get a little extra workout and keep my kids contained all at once.
The huge aisles, the fun toys and the likelihood of getting a snack helps to keep the kids entertained for a good long while.
3- I Learned To Visit Pet Stores When My Toddler Stopped Napping
My kids love animals, so I learned to find a nearby Petco or Pet Smart and wander the aisles. This has turned into one of the kids' favorite things to do.
We head down to the pet store and check out the animals– for free. They gawk at the birds, hamsters, and rats. They love the colorful fish. And they drive everyone nuts by squeaking all the doggie chew toys. (I try to keep that to a minimum).
Sometimes they get to pet another customer's puppy or interact with the cats in the adoption center. I love animals too, so it's a really enjoyable and easy venture. (did I mention free?)
4- Take A Special Outing To A Park Across Town With Your Toddler
Partway through our two-year tour in San Diego, we discovered a super cool park at one of the bases across the water.
It had a pirate ship, a fenced playground, a running path around it, and it was right on the water. So pretty!
It was about 40 minutes away when you count driving all the way around the water and getting on base. It was worth it though, especially on the days we needed to get out of the house and do something different.
One day we picked up Chick-fil-a and had a picnic lunch. The kids were in heaven, and so was I.
Sometimes all you need is a change of scenery, a new park to check out or a trip to nifty pirate ship to get the kids excited.
5- Find New Big-Kid Activities At The Good Ol' Library
Our library had free activities that I never knew about until my toddler stopped napping. Probably because I didn't check the schedule for the afternoons, since I always had to be home.
Kids watched in awe as the librarian made a volcano in a 2-liter bottle. They had a pie competition with free slices of yummy cobbler. They gave out free popcorn. It was a great activity for getting out of the house on a long afternoon with kids.
The moral of the story is that you might have exciting activities right under your nose when your toddler drops their nap. You just have to do a little digging.
Final Thoughts
You might have to trade "quiet and relaxing" for "new and adventurous," but to everything there is a season. You can mourn your loss of nap time as well as embrace the new opportunities that await you and your little one.
And don't forget– if you need a bit of guidance as to whether your toddler is really ready to give up their nap for good, grab my free quiz "Is It time To Drop Your Toddler's Final Nap?" below.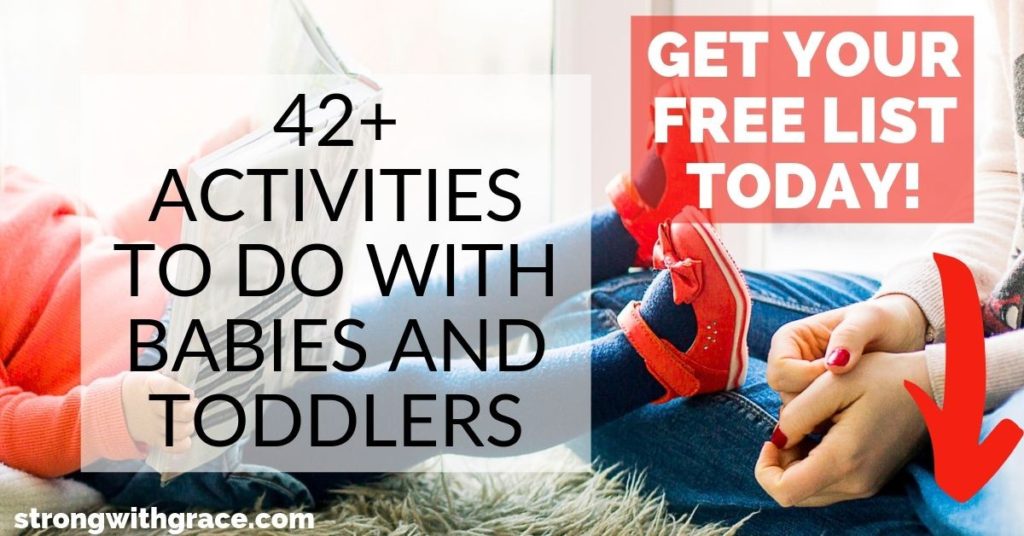 *this post may contain affiliate links. That means I get a portion of the commission for the referral, but you don't pay a cent more– thank you for supporting my small business!