If you're wondering if your child should give up napping, don't miss these six signs that toddler naps are over. Includes a free quiz to help you decide.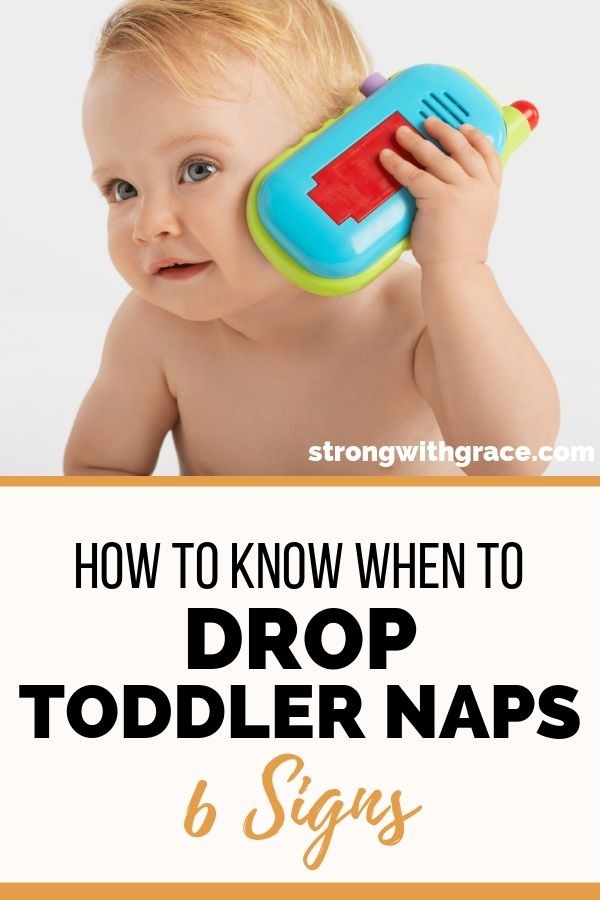 It was that dreaded moment when I realized my toddler was about to give up her nap.
A deep-seated, agonizing groan made its way from my gut to my throat as I realized I would rather step in hot lava than lose the two-three hours of free time I had every afternoon.
It started with slowly with my toddler having difficulty falling asleep for her nap. Then, when she did nap, our evening routine dragged out:
She needed water.
She kept getting up and changing the colored light on the diffuser.
She whimpered and whined and tried to come out of her room.
Both keeping and ditching the nap seemed like bad options, but I really wanted my me-time.
Take whatever you want, just don't take the nap! I felt like I was being held hostage by Boss Baby.
With a toddler fighting nap time, you do have some hope that naps will continue. According to Today's Parent, many 18-month and two-year-olds go through a nap regression stage. They might seem to be giving naps up for good when really it's just a phase to press through.
However, there does come a day when the nap peters out into nothing. Or it just POOF disappears in a blink of an eye.
If you really need to figure it out fast, grab my free quiz to help you decide if they're ready to drop the nap. It's in my free resource library and you can get the password at the bottom of this post.
Here Are 6 Signs Your Young Child Is Ready To Give Up Toddler Naps For Good
So how do you know if it's the real deal? And are you ready for your life to change drastically with adjusted schedules, new activities and yes, even the new-found freedom of not being tied to the house every afternoon?
1- Is Your Toddler Getting At Least 10-12 Hours Of Sleep At Night?
Kids age 2-3 only need about 10-12 hours of sleep per night. If your kiddo is getting all their hours at night, they just might not need a nap anymore.
In order to get enough hours at night, you might need to move up their bedtime by an hour or two.
2- Is Your Kiddo Staying Up 1-2 Hours Past Bedtime If They Nap?
My oldest eventually made it easy for us to decide to drop the afternoon naps. If she so much as fell asleep for 2 minutes in the afternoon, she would be up until 9 or 10pm.
This scenario annoyed my husband and me to no end because it meant we had to deal with her from 7-9 pm instead of enjoying a quiet evening.
We became the desperate parents who would do anything to keep her awake in the car in the late afternoon. I wouldn't say it was "fun" to give up the nap but it was definitely the lesser of two evils.
So if your kiddo is doing the same, you might be heading for a nap-free afternoon. If so, check out this list of ideas for when your toddler stops napping.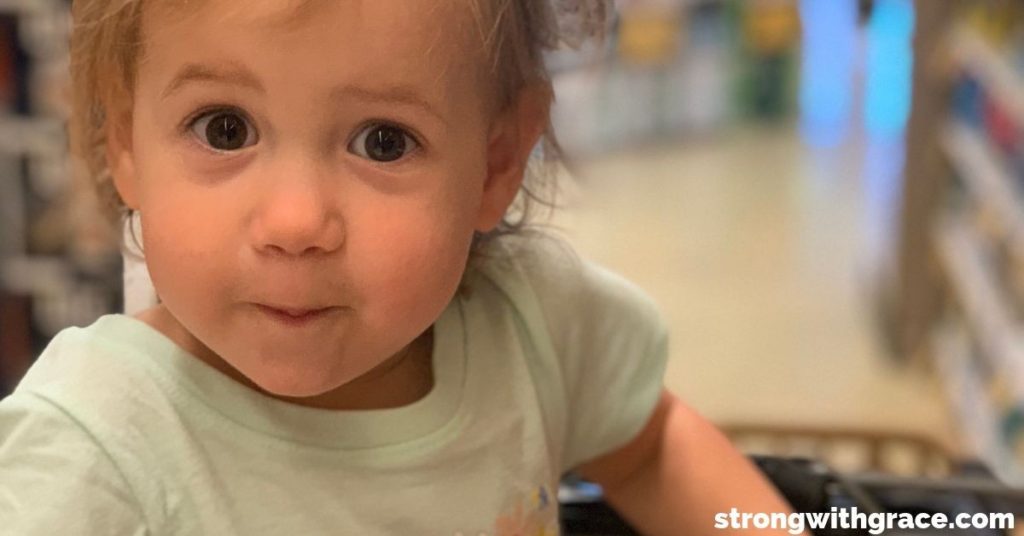 3- Do They Take A Long Time To Fall Asleep At Nap Time?
Is your toddler suddenly extra excited about everything in their bedroom? If they aren't tired enough, distractions can become a huge problem.
Why go to sleep when I could climb on top of the dresser and punch the diffuser buttons? thought my middle child.
For a while, I had to sit with her to help her calm down and fall asleep. With two other children, including a 12-month-old at the time, this was not very realistic for the long term. So we ended up having to bail on the nap at that point.
4- Are They Napping For Shorter Periods Of Time?
If they start sleeping for 45 minutes or less, they may just be able to wait until bedtime. Not to mention, you don't want to have to lug everyone home from an outing just for a 45-minute nap.
5- Can They Sleep Extra Hours At Night?
If they do skip their nap, can you put them down an hour or so early at bedtime? And if so, will they still sleep until their normal wake-up time in the morning? That's a good sign that naps are becoming a thing of the past.
6- Can They Stay (Reasonably) Happy Without A Nap?
If your child skips a nap but gets crabby and falls apart around dinner time, you might want to try to hang on to the nap a bit longer. Most kids will start to fade around bedtime, but if they are wreaking havoc on your entire evening it might be worth putting more effort into keeping the nap. For more on this check out my post highlighting 7 Common Napping Mistakes.
Are YOU Ready To Give Up Toddler Naps?
As in our case, the deciding factor for you may be your personal preference or the logistics of your family.
You might not be able to get home at a good time for their nap, so maybe you just start putting them down a bit earlier. Like me, you might not be able to sit with them or help them fall asleep in some other way, which nixes it. OR, you might decide that your free time in the evening is worth more to you than your free time during the day, or vice versa.
Ultimately it's a decision that you as the parents will have to make in light of what works for you and your family. If you need a bit of guidance (or just want to see where your child lands on the scale), grab my free quiz "Is It time to Drop Your Toddler's Final Nap?" to help.