Discover the extra benefits of bringing your own car seat bag for airplane travel. We left on our trip without one and here is what happened….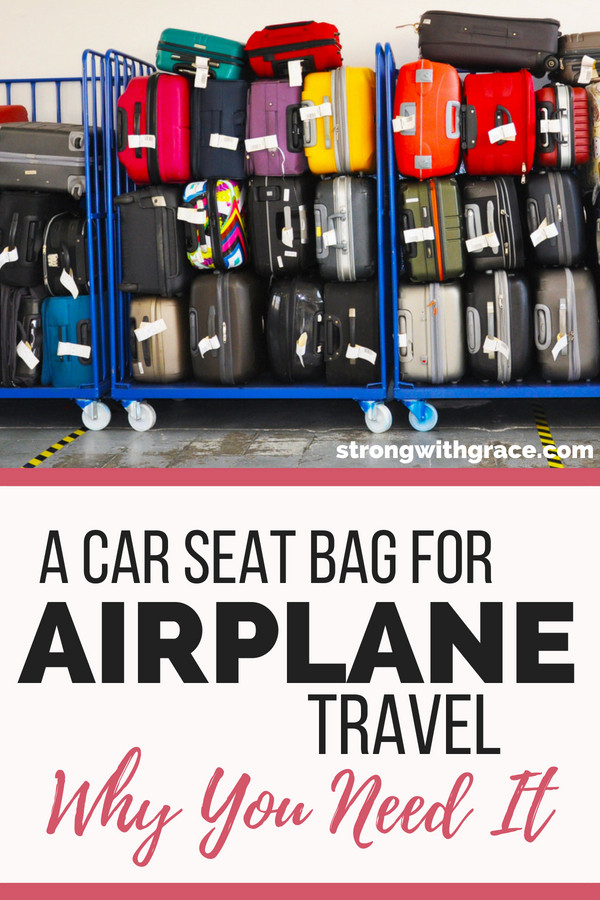 We hope you enjoy the products we recommend!  This post may contain affiliate links. That means we get a portion of the commission if you click through and make a purchase, but you don't pay a cent more. Thank you for supporting our small business as we strive to help you rock mom life!
"No, we don't provide car seat bags," the airport ticket agent stated.
Oh no. Every other airline we'd been on, at every airport, had provided us with a big clear plastic bag to cover our daughter's car seat.
A few short months earlier they handed bags out like candy. 
Apparently, something had changed since our last trip.
I glanced at the dirt on the conveyer belt behind the ticket agent. Without a bag, our daughter's car seat would be on its own against the elements.
Ok maybe that's a bit dramatic, but going without a car seat cover meant multiple people touching the seat (during flu season). Plus, opportunity for dirt and jet fumes to land on our little one's throne.
Maybe we could buy one somewhere, really quick?
I could see the security line stretching out beyond where it was a few minutes ago. With our plane boarding soon, it was the worst place and time to realize, "Hey, we should have bought our own car seat cover."
But we were out of luck.
I cringed and had to look the other way as the car seat scraped– face-down– along the conveyor belt and disappeared into the depths of the airport.
We could only hope that it came out the other side without too many battle wounds…
RELATED: 7 NEW MOM HACKS FOR FLYING WITH AN INFANT
Risks of Not Having a Car Seat Bag for Airplane Travel
As I mentioned, there are some risks of not having a car seat travel bag:
Dirt and grime getting on the seat
Potential for germs
I should also note:
The seat could get damaged.
Important items could fall off and get lost. (armrest pads, seat cushions, shoulder pads, loose toys)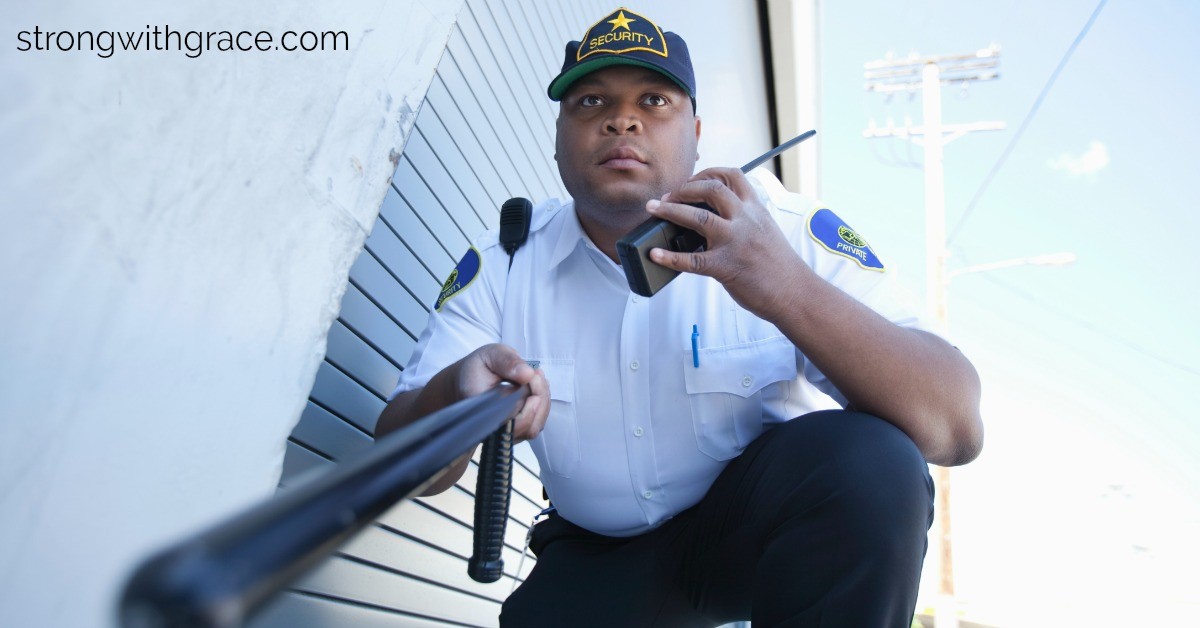 Pros of a Using a Car Seat Cover on the Plane
First of all, protecting the car seat.
As a mom, you are probably very familiar with the ins and outs of your child's car seat.
(Unless you're a new mom! If so you might want my free list "14 Essential Tips For Flying With A Lap Infant")
There was that one time you had to take it all apart to hose down the potty accident. And you've had to adjust the strap and buckle as your child has grown. You know all the moving parts, and losing a pad or strap cushion could make the seat unsafe or at the very least, uncomfortable.
Needless to say, arriving at your destination with a properly functioning seat is a high priority when traveling.
Beyond protecting your seat,  a car seat bag provides some powerful benefits.
You can throw in tons of extra stuff for free. Think bulky coats, extra clothes, pillows. Just zip them inside and voila!
Holding more than one car item. We fit a large convertible car seat and the base for our infant carrier in one bag.
Easier to carry. Most have handles and some even have wheels for easier transport.
Peace of mind knowing the seat will be protected
What Type of Travel Car Seat Cover Do You Need?
Do you need a super expensive cover? Or will a cheap one do the trick?
We've had a cheap one for a long time (several years) and it's just now starting to weaken.
Before our most recent trip, I forgot that we'd be traveling with more car seats so we'd need another cover. All of a sudden it was the day before our trip, and too late to purchase online.
Hubby checked several stores and no cheap ones were available, so he opted for a sturdier but more expensive cover. It worked well and we could store more inside because of the think material and stronger zippers. Plus it has wheels!
However, we did have to spend more because we didn't plan ahead.
If you think your favorite airline might not be handing out the big plastic bags like candy on your next trip, grab a car seat bag in advance to be sure you're ready.
Taking an infant on your next trip? Get my free printable about how to survive flying with a baby on your lap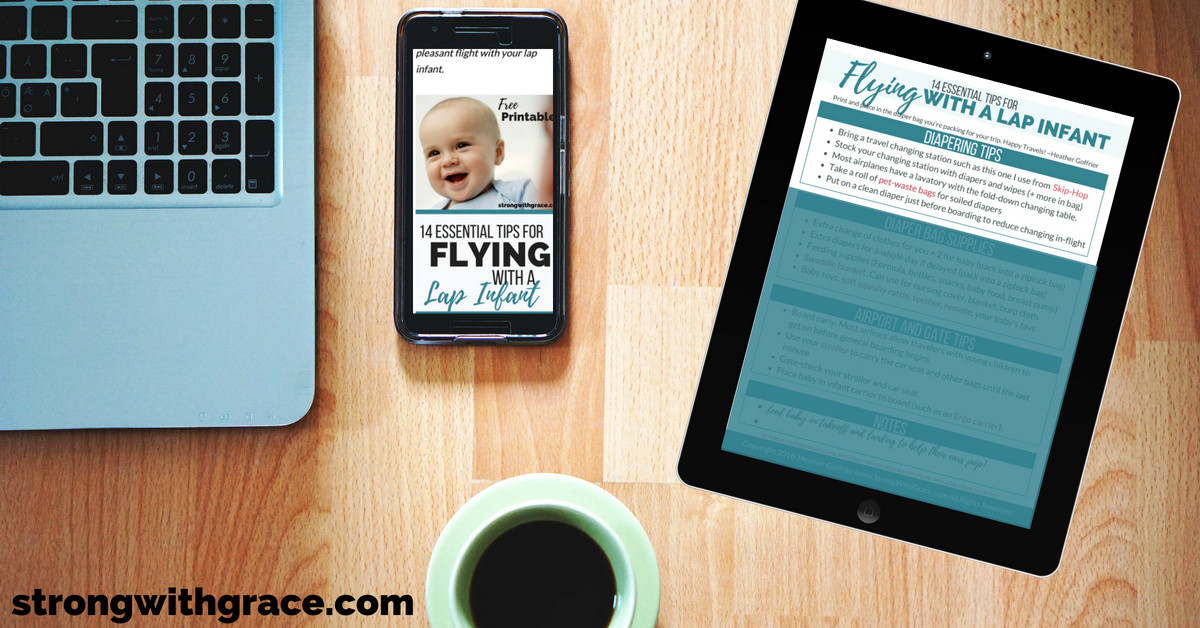 RELATED: PREVENT HOT CAR DEATHS: 6 KEYS TO NOT LEAVING YOUR INFANT IN THE CAR (LIKE I DID)