How do you overcome fear for your spouse's safety when they're in danger? Hear how Heather's faith grew through an incident during her husband's deployment.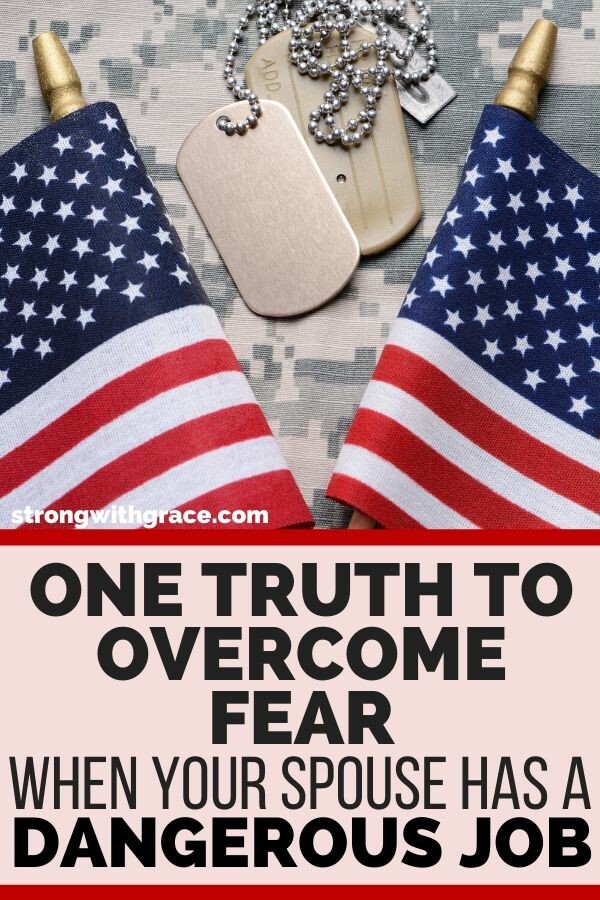 My husband is in the US Navy, and as a service member, he has an inherently high-risk occupation. Though I've had many fearful moments as a military spouse, one incident taught me something about God that boosted my trust in His ability to protect my husband.
Adam did his more dangerous deployments earlier in his career, and I met him after his days of getting shot at as a P-3 pilot and having bombs drop near his bunk in Afghanistan.
The Reality Of Dangerous Jobs
Since we met and married, he's gone to combat zones but has generally been in safer areas with some "lower risk" jobs (though that's relative).
Though I haven't worried too much about his physical safety, I've had moments when waves of fear wash over me.
Every military spouse, I assume, has come face to face with the thought that one day we could see a car pull up with two uniformed service members bearing bad news.
In my imagination, I peek out the window at them and my throat goes dry. I watch them get out of their vehicle, straighten their uniforms and walk with reluctant resolve up the walk. Then comes the knock on the door with the most devastating news of my life.
It's all in my head, but I can see it clearly. Emotion and fear well up in me so I try not to let my mind go there. It happens to far too many spouses and families, and I know I am not exempt from the possibility.
I've had to learn how to overcome fear because worries pop up all the time when he's gone, whether it's for the day at work or on deployment. Even when he's deployed to peaceful places like Japan, been on an aircraft carrier removed from conflict, or had desk jobs that keep him further dangerous areas, he still has a dangerous job.
And fears rise up when he's not deployed too, because lately more accidents occur in training than in overseas combat missions.
My Rising Concern For Hubby's Safety
Early on in our relationship I was blissfully unaware of the danger he was in, mostly because I hadn't been face to face with the reality of his line of work.
We dated long distance while I taught elementary PE in rural Oregon and he deployed out of San Diego, CA on the USS Ronald Reagan, an aircraft carrier.
One day in an email, he suggested I watch the PBS series "Carrier" to help me understand what he was doing. I was blown away that he was actually on a ship doing what the carrier in the series did. It was a helpful introduction to military life, but the reality brought a deeper understanding of the risks of his career.
Even with that knowledge, most of the time on deployment I missed him greatly but I wasn't overly concerned for his physical safety.
Again, I was in my reality and with him on the other side of the world, it was hard to picture what he was doing. Thus, I had a peace. Partly it was based on trusting God and I admit that partly it was just a lack of knowing what danger he might be in on a given day.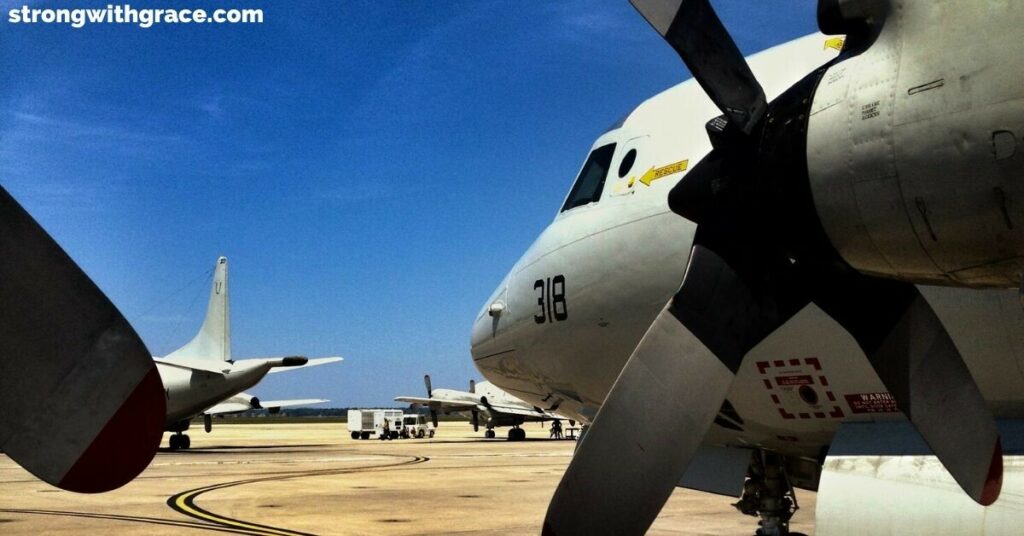 But one day during a deployment, I was more concerned for his physical safety than I ever had been before.
That day I had gotten up and hopped in the shower like any other normal day. Showering is when I typically spend some time praying, and during prayer that day I sensed God saying, "Pray for Adam's safety."
I thought that was kind of odd, but I prayed for him.
After I got out of the shower and got ready for the day (this was before we had kids so my time was my own! Oh the luxury!) I pulled out a prayer book I'd been using. It's called "The Power of a Praying Wife" by Stormie Omartian and includes prayers for husbands on many different topics.
I didn't use the book every day, and I had gotten about halfway through. I opened to the bookmark where I had left off reading and my eyes widened at the topic of the next chapter: "Pray For His Protection"
I realized God really was speaking to me about praying for Adam's safety. So, I read the chapter and spent some time praying for him, starting to get a little nervous and wondering what was going on.
Later that day, I was finally able to talk to him on the phone. I asked him if everything was ok and if anything weird had happened to him.
Adam told me that he had a close call while flying the P-3 that day. Something had come up that caused a lot of concern and could have turned into a very unsafe situation.
He actually couldn't tell me any details because it was a classified incident, but thankfully it ended up not causing any problems and was resolved.
One Truth That Helped Me To Overcome Fear
I knew it was not a coincidence that I was led to pray for my husband's safety on a day had a dangerous encounter. I'm so thankful that God protected Him and that He let me see a glimpse of His amazing work in my life personally.
Being called into prayer that day was a special reminder that God is way bigger than I realize. He is in control and He's watching out for us and for those we love. He does hear our prayers, He even can tell us when we need to pray. And God is just as present with my husband as He is with me, no matter how far apart we are in the world.
I know things don't always turn out the way we want, but the realization that God was big enough to see and protected Adam bolstered my faith and my ability to rest my fears in God's capable hands. By allowing me to see a glimpse into His ability to protect the ones I love I saw God's sovereignty in a new way.
Even when all seems dark and we don't can't see clearly in our situation, God can– He is the Light. We can trust Him with our fears!