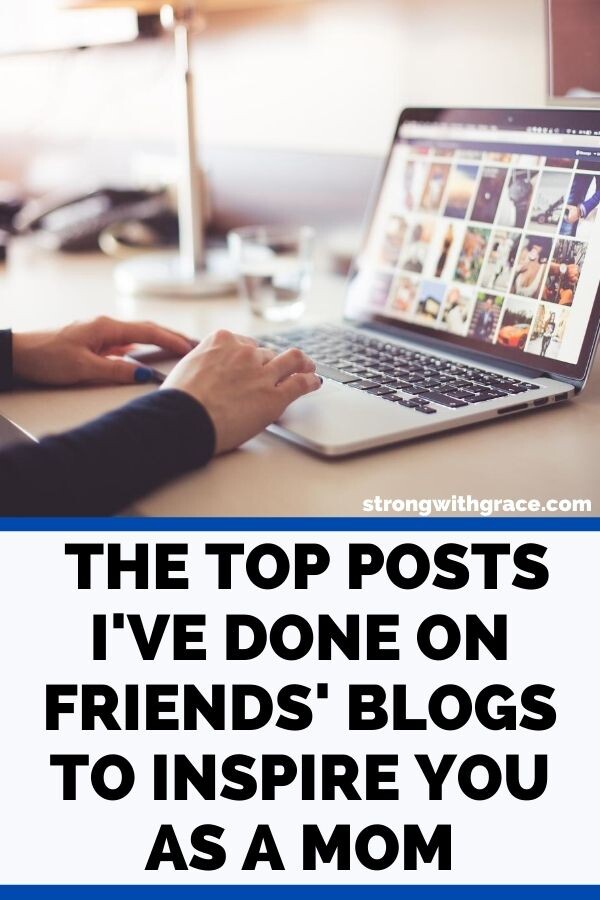 Here are the top posts I've done on friends' blogs to inspire you as a mom!
In the past several months, I've enjoyed being featured or guest posting on some amazing sites created by some wonderful bloggers and businesses.
It's not always natural for me to ask to post on someone else's blog, and it's been an exercise in growing my confidence. Also it really made me think about what I have to offer the other writers and their audiences.
I've always been social and I love connecting on a deep level with others. But on the flip side, I'm an introvert who thrives on alone time.
I'm also incredibly independent and like to figure things out on my own. I like to set off and accomplish goals, pursuing them on my own and not looking to many others to help me out.
Fighting The Urge To Stay Isolated
During this crazy season of isolation, it's been easy for me to push ahead and not consider how I can engage with others. Making connections can seem like a lot of extra work when I simply want to get the job done.
It's taken me a while, but I've finally started to realize the value of relationships in something so individualistic as a blog.
And today I'm going to introduce you to some blog posts I've written, but instead of posting them here on Strong with Grace, I posted them on other sites with the help of some fabulous bloggers and friends.
Below you'll find links to the guest posts and collaborations that I've done with other bloggers. The links will take you over to their websites where you're welcome to read my submission.
But more than that, please do take a look at their site and see what it's all about.
Maybe there's someone in this list who you might just adore. I hope so.
These authors have so much to offer the world through their unique lenses. I've learned much from them, and I hope you take the opportunity to do so as well.
I've Enjoyed Being Featured Or Guest Posting At All Of These Amazing Sites!
If you've ever been curious about my life as a military spouse, now is your chance to get a sneak peak into my world.
I'm thrilled to have been featured over on InDependent.org as a Wellness Wednesday guest! In this post, I share my story of overcoming obstacles and rising above challenges (after times of struggle). The post even includes a link to a Facebook live video I did on the topic of making friends.
I'd love for you to check out the post here.
In this piece on the Hallway Initiative I shared about our journey through miscarriage. Though my circumstances were painful and they didn't change quickly, the Lord drew me close and gave me peace in trusting Him.
If you might ever have to move across the state or country with small kids, I wrote this post for you. After moving cross-country several times as a military family, I had the opportunity to share some valuable moving tips on my friend Noralee's blog, Mrs Navy Mama.
Check out the post and Noralee's amazing military spouse blog here.
I also contributed a quote on MrsNavyMama.com in this post about the holidays.
If you're looking to calm the bed-time craziness with your kids, check out my take on bath time with three kids! You can find this fun post over at Family Life Blog. Read it here.
As a mom and wife, I'm constantly faced with fears regarding my kids' safety, my spouse's career, or some upcoming unknown situation. I have a feeling I'm not alone with that. But over on the Warrior Women Blog, I shared some powerful tips about how to overcome fear when making a big decision. You can find that post here.
As a busy mom, wife and blogger, I've found myself often wanting to pause and help others outside my family in a more significant way.
I've learned some deep lessons about God's timing for my acts of service, and I shared my thoughts over on Experience Revival. This blog was created and is run by my friend Summer, who I've known since high school. Once again, God's timing was amazing as He reconnected us in this stage of life. To hear my story, click here.
Embracing Community
As a blogger, I'm learning the importance of personal connection, even though we're all communicating through screens.
Ultimately, building relationships as a blogger is not just about connecting with more writers and readers, but about serving a new audience with something useful, encouraging and/or entertaining.
I'm learning even more that blogging is about developing relationships that bring a much deeper meaning to all the time I spend on my computer. Human connection is powerful and is something I hope to seek more of– with you the reader, and with those I collaborate with.
Have a great day and I'll chat with you soon!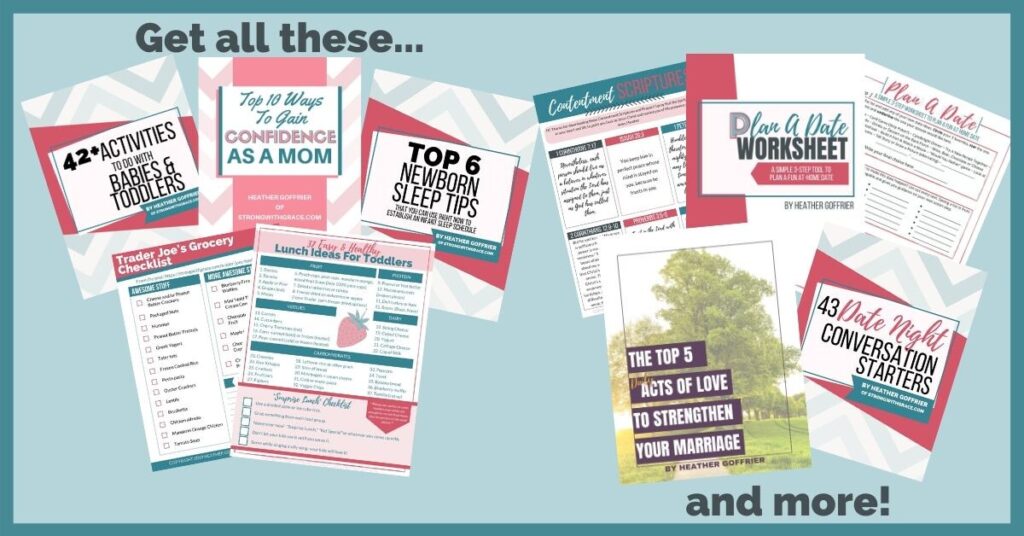 Get all my freebies in one place when you enter my FREE Resource Library! Click the button below to get access!