If you're struggling to get your child to do what you ask, follow these easy steps on how to motivate kids in a positive way.
Her head was down on the table as she moaned, "I don't waaaannnt toooo."
It was like pulling teeth to get her to do her homeschool math assignment. Some of the lessons had gotten repetitive, and all of a sudden she balked every time the math book came out.
I clenched my teeth, trying to remain calm. I hated having to get on her case for taking 10 times as long as necessary to write one number.
"Do your work," I said sternly, wondering why she had was pushing 20 minutes on what could take her less than five.
"Do your work!" echoed my two-year-old.
Great. Wonder where she learned that. Chiding myself internally, I rolled my eyes and scooped her out of the room.
I knew I needed some positive parenting techniques to motivate my oldest. I hated how negative I sounded and I didn't want to make math worse by grumbling at her. What could I do?
The idea of a token reward jar popped into my head.
A friend had mentioned using a reward system like that, so I formulated a plan. I grabbed two small glass jars from the cupboard, our poker ships from the closet, and put my plan into action.
Before I tell you how it's going thus far, here are five steps on how to motivate kids with your own positive reward system.
1- Use A Clear Container
Whether glass or plastic, use a see-through container so the kids can SEE their progress. This will add excitement as they watch their jars fill up.
By the way, our "tokens" are actually poker chips.
2- Display The Jars Proudly
Leave the jars in a visible spot. This not only stays in the sight of kids throughout the day, but it reminds us adults to keep watching for token-giving opportunities.
3- Hand Out Tokens Generously
Be on the lookout for opportunities to hand out tokens to your kids. A study on marital happiness suggests that for a healthy level of compliments vs criticism, we should use a 5:1 ratio.
I think it's pretty safe to say that if we make 5:1 our goal for complimenting our kids vs correcting them, we will be moving towards a more positive relationship.
When I felt like I was I constantly correcting my daughter, generosity with rewards helped solve that problem. With my focus more on her positive behavior, she's building confidence in her ability to succeed.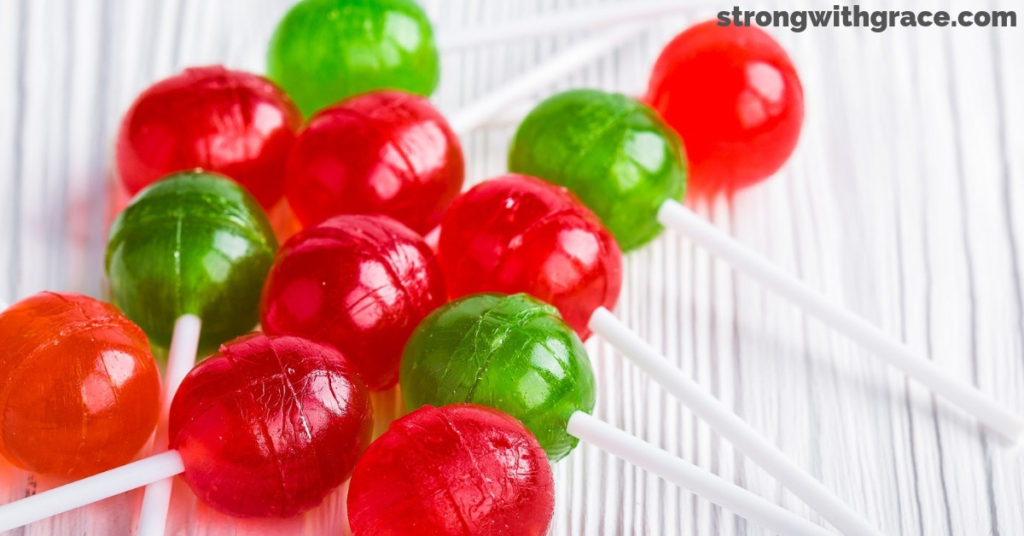 4- Give Rewards Randomly
Studies show that random rewards are the most successful at motivating people. If you don't know whether you'll get a reward or not, people are more likely to try for it anyway.
Back when we were potty training our oldest, our reward chart backfired because we didn't know about this fact. We would give her a sticker every time she went on the potty. She wouldn't try to go on the potty unless she wanted a sticker at the moment.
We had to keep upping the reward to m&m's, which was a hard habit to break her of.
Now, we give tokens generously but we don't give them for a certain thing every single time.
Like, we don't give her a token every time she cleans up her toys, but we do sometimes. That keeps her interested and motivated to clean up for the most part (she's still a kid lol).
5- Make The Reward Worth All The Effort
If your child fills the jar and only gets a sticker or a pencil, unless they REALLY love stickers or pencils, it's not likely the tokens will continue to motivate them.
Pick a prize that's reasonable for your family, but super exciting for you kids.
For example, my daughter is currently excited about: frozen yogurt, the Paw Patrol Rocky vehicle (which would complete her collection), getting a few accessories at Claire's, or going to the Chick fil' a that has a play area (the closest ones to us don't).
We haven't nailed down which one she'll get, but we have ideas to work with. Your child might prefer to work toward a specific goal that you've already chosen together. It's up to you, just make sure they're excited about it.
How To Motivate Kids And Build A Positive Relationship
The best thing you can get out of a positive reward system is a stronger, more enjoyable relationship with your children.
Not to mention, seeing their behavior improve and watching them build confidence as they get positive feedback and reach their goals.
My daughter's behavior has noticably changed for the better. She has started looking for little extra things she can do to earn another token… like help her sisters, clean up fast, or follow directions right away.
It has been super fun to watch her beaming as we tell her she earned tokens and her excitement as she talks to us about getting her reward.
If you're struggling with how to motivate kids and you're constantly getting on their case, follow these easy steps to start guiding them in a positive way.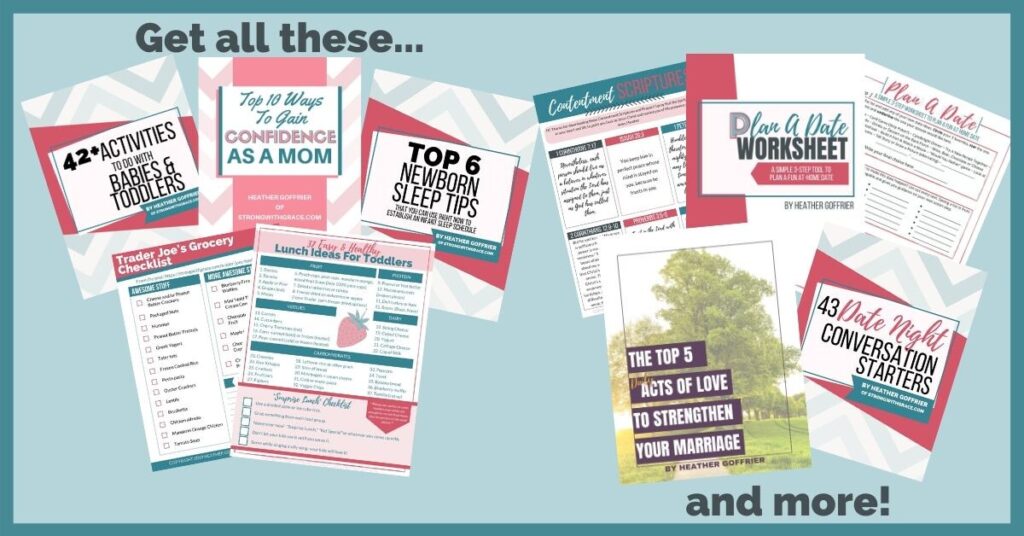 Gain access to all the printables in my FREE resource library! You'll get a ton of parenting, encouragement and marriage tools to make mom-life easier. Click this button to enter the library: