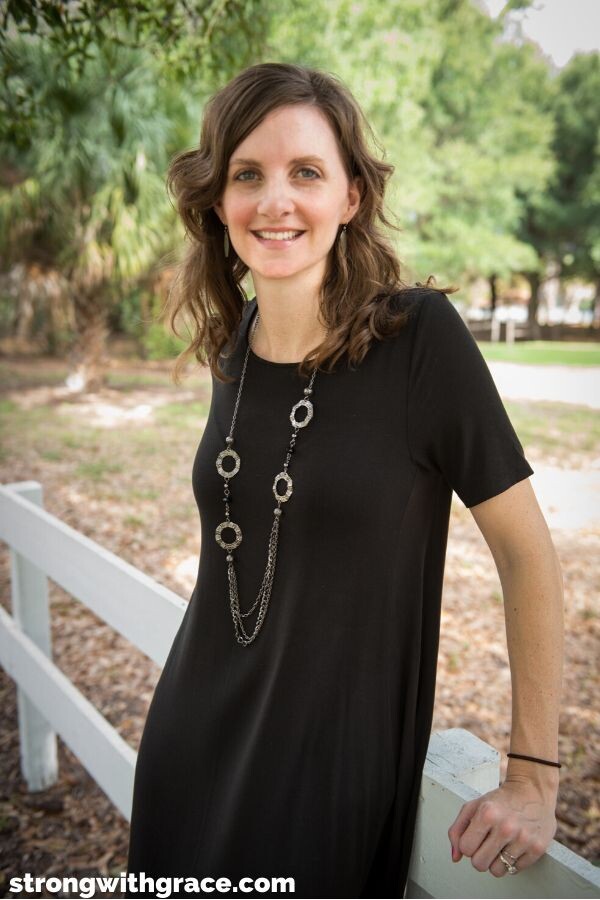 Hi and welcome to Strong With Grace!
I'm Heather, and I wanted to take a sec and give you the grand tour so you can find exactly what you're looking for and understand what this website is all about.
My goal: My goal here at Strong with Grace is to provide you with tools to build your parenting, your marriage, and your faith in Jesus.
My focus: I focus primarily on tools that will help moms with young kids, but I've heard from readers that women in other stages of life and parenting find many of the articles helpful as well.
Main Topics: While I have articles on a wide variety of topics, I mainly focus on these three areas:
Here are some of my top articles and freebies in each category:
Parenting:
Toy Organization 101: How I Easily Purged Our Toys With My Kids' Help
7 Newborn Baby Schedule Mistakes To Avoid
8 Keys To Teach Kids To Say Thank You And Please When They're Young
Two Simple Hacks That Will Entertain Kids In The Car For Hours
My Top 6 Infant Sleep Tips
Marriage Communication:
7 Encouraging Marriage Tips I've Learned In 10 Years As A Military Wife
4 Ways I Lost Intimacy From My Marriage After Kids
The Best Advice On Marriage With Toddlers (From Experienced Wives)
We Got A Minivan: My Husband's Side Of The Story
Recipe For A Happy Marriage: The Best Advice I Ever Received
Plan A Date Worksheet
Encouragement for Moms:
8 Skills That Will Help You Make Friends As An Adult
18 Valuable Words Of Encouragement For Mothers Of Newborns
To My Girls Who Get Mommy's Leftovers When I Help Your Two Sisters
How To Find Contentment In God (As A Tired Mom)
12 Ways To See Children As A Blessing From The Lord (Even When You Don't Feel Like It)
Positive Thinking Challenge
I created the "5 Days To Positive Thinking" Email Challenge to help moms step back from negativity and start a new positive, Christ-centered mindset. You can get more info here:
Want All The Things?
If you can't choose where to start or you just want all the resources, don't worry– I've got you covered with my free resource Library.
Inside, you'll get access to ALL my freebies in all categories, even ones not listed here such as infant sleep tips and Traveling with kids.
So if you want to cash in, you can get access to all the free goodies here: