Looking for a Halloween baby gift to hand out to adorable babies on Halloween? Grab this free printable "Boo-tiful Baby Award" for a fun handout!
What do you get a baby for halloween? What do you hand out to the adorable babies who come to your door every year?
They can't eat candy.
They won't actually remember anything about the night.
But they're so darn cute!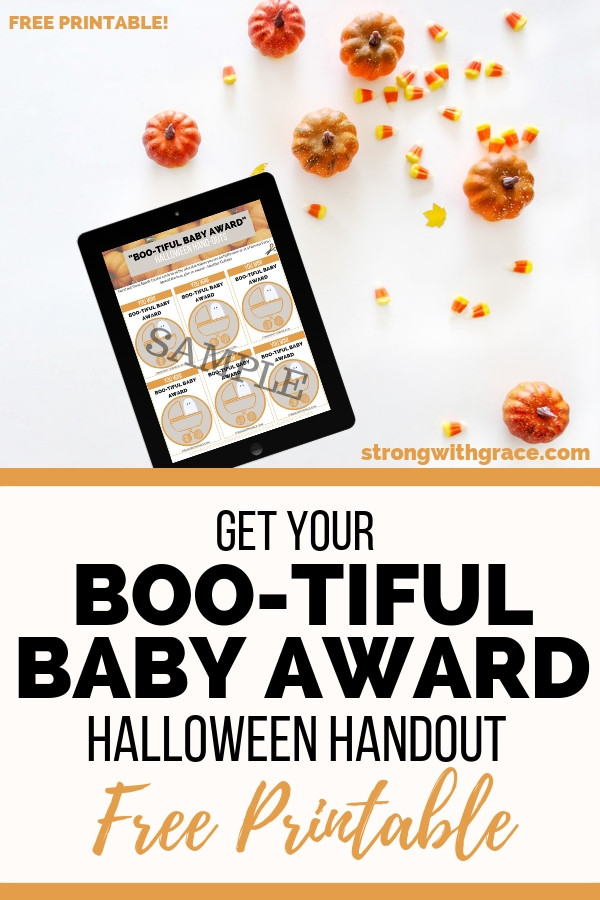 The Parents Do The Hard Work
The parents are the ones who do all the hard work. They pick the costume, even make it from scratch. Then they dress their little one up and get to show them off around town.
If you want to bless a mom of a newborn this year, give their baby a Halloween baby gift of a "Boo-tiful Baby Award."
Moms will beam with pride, and probably even save the award in their little one's baby album.
You can make your own, or to keep it simple, download the one I made for free! You can get it in my resource library– the password is below!
Happy Halloween!
GET YOUR FREE "BOO-TIFUL BABY AWARD" HANDOUT